K.FUND initiates a pilot project Design-to-Business
10 February, 2021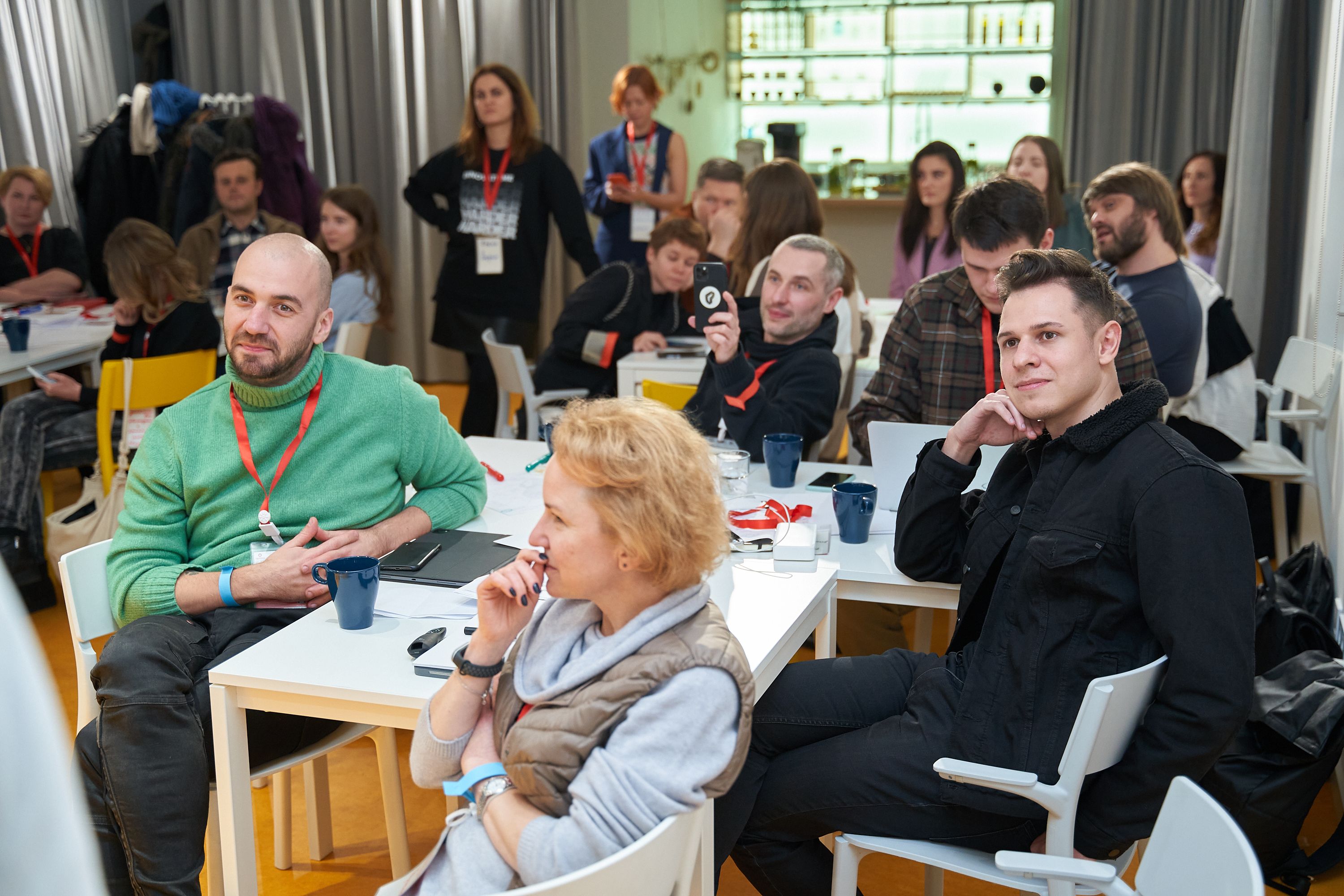 Continuing the development of the European Design Upgrade: Transnational Capacity Building (EDU) program, the K.FUND foundation with the support of the GOLocal, Ukrainian Cultural Foundation and Creative Europe will initiate a new project — a platform for interaction "Design-to-Business" (D2B). On February 5, 2021, the first experimental meeting "Provocation №1. Lifestyle Design" from a series of creative workshops to explore the D2B approach.
The purpose of "Provocation" is to study the symbiosis of creative and entrepreneurial thinking and open new opportunities for cooperation. During the meeting, participants experimented with the reflection of their own way of thinking, habits, environment and lifestyle, and explored the hypothesis that immersion in the topic of D2B opens new horizons of interaction between the creative sphere and business.
"We are realizing the dream of the D2B Platform to bring together and unleash the potential of two productive environments — creative experts and entrepreneurs. In Europe, the practice of developing such creative search spaces is very common. This is a new idea and a new opportunity for Ukraine,"
commented Olena Dobrorodneva, vice president of K.Fund and conceptual leader of the project.
The event of the creative laboratory format was attended by about 30 representatives of the fields of creative design and business – open to research designers and architects, researchers, innovators, entrepreneurs.
During the day there were two stages of the workshop:
the creative part, during which the participants researched and proposed for discussion the design ideas and their business components — based on the results of the discussion, the best of them moved on to the next stage;

express the design of selected topics for business.
The survey of participants showed that about 85% are ready to participate in such events, consider the proposed format effective and will recommend it to their friends. Most experts will apply the acquired knowledge and information in practice.
Thus, the first experimental immersion in the project proved its demand among representatives of the creative industries and businesses. The next steps in the study of the symbiosis of creative and entrepreneurial thinking will be announced soon.