The UN Global Compact in Ukraine launches the SEED educational project
23 February, 2022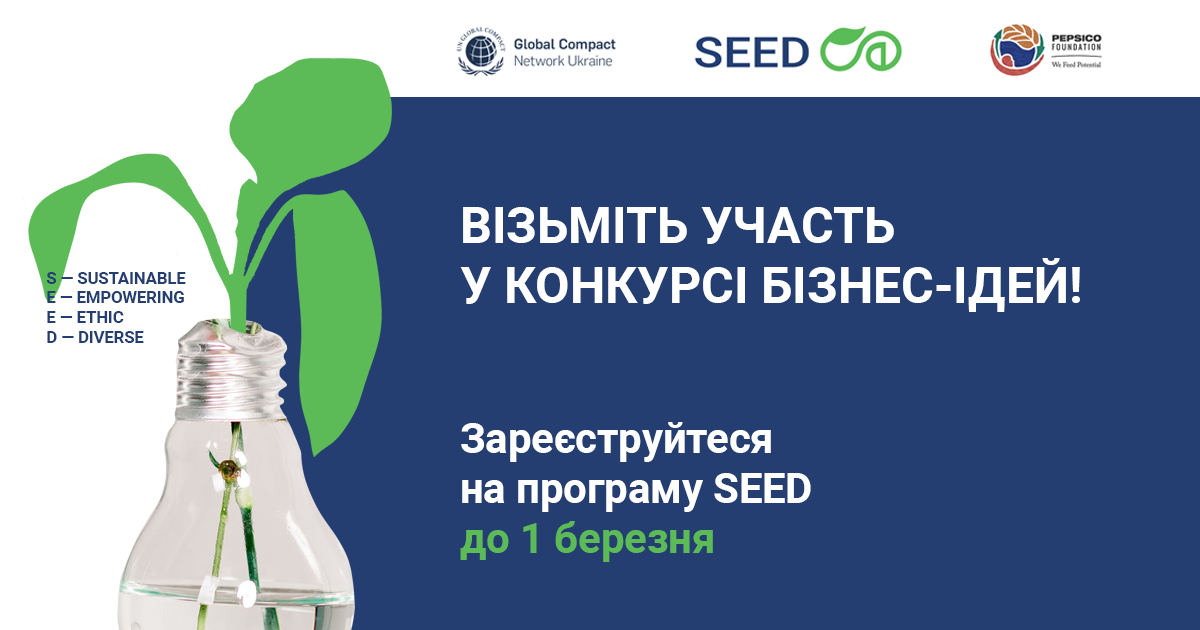 In September last year, the founder of the UFuture holding and the K.FUND foundation, Vasily Khmelnytsky, became the Ambassador of the social direction of the UN Global Compact in Ukraine, the representative office of the world's largest association of responsible business UN Global Compact.
Currently, with the support of PepsiCo and the PepsiCo Foundation, the Global Compact in Ukraine is launching an educational project aimed to support business ideas in the areas of agricultural entrepreneurship and sustainable development.
To participate in the SEED training program – Sustainable, Empowering, Ethic, Diverse – residents of Kyiv, Lviv, Rivne, Mykolaiv, Odesa, and Kharkiv regions as cities of Donetsk and Lugansk regions controlled by Ukraine, are invited.
To take part in the competition, you need to fill out a questionnaire and add a link to the presentation of your business idea. Registration will last until March 1, 2022.
Training in the SEED project will include:
Eight lectures from managers of leading companies;
strategic sessions with experts to develop your ideas;
mentor support;
networking.
After the final pitching, the winners will receive financial support for the further implementation of projects. They will also receive free training in project management, SMM, communications, financial literacy, investment, and business legal issues.
The SEED project is designed to create conditions for quality education, decent work, improving economic literacy, and the quality of life of the people of Ukraine, which is in line with the sustainable development goals of the UN GC.