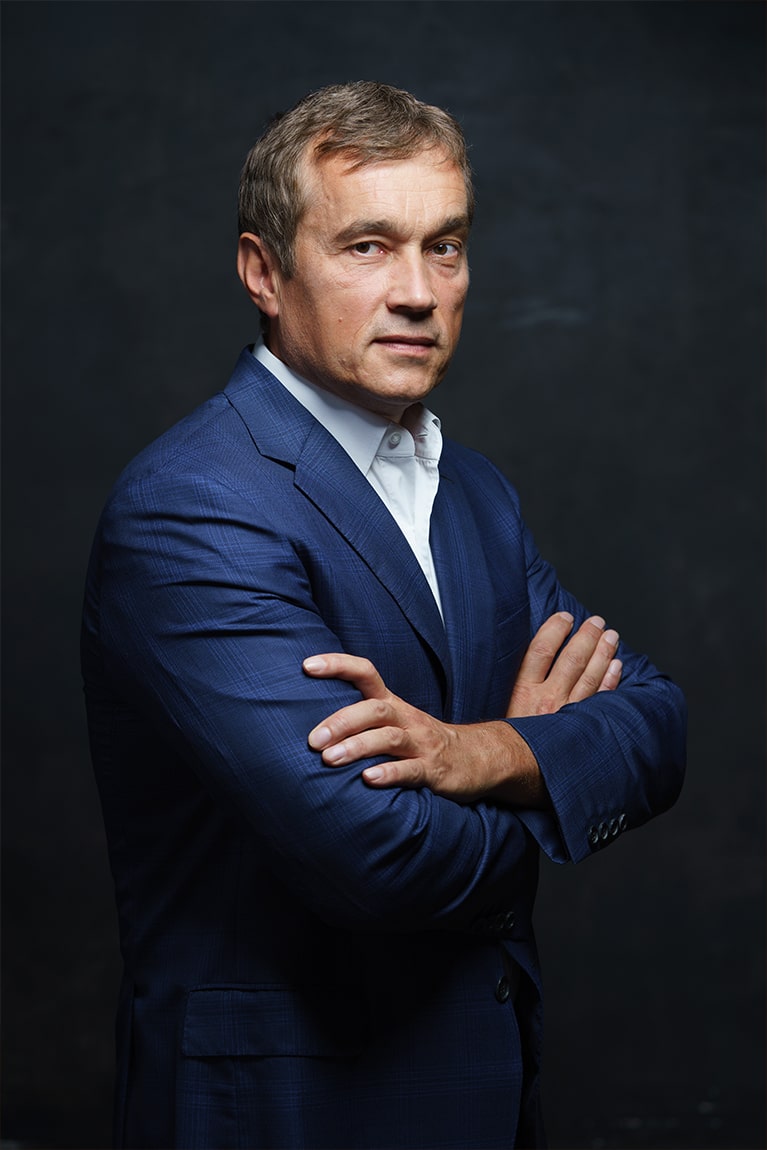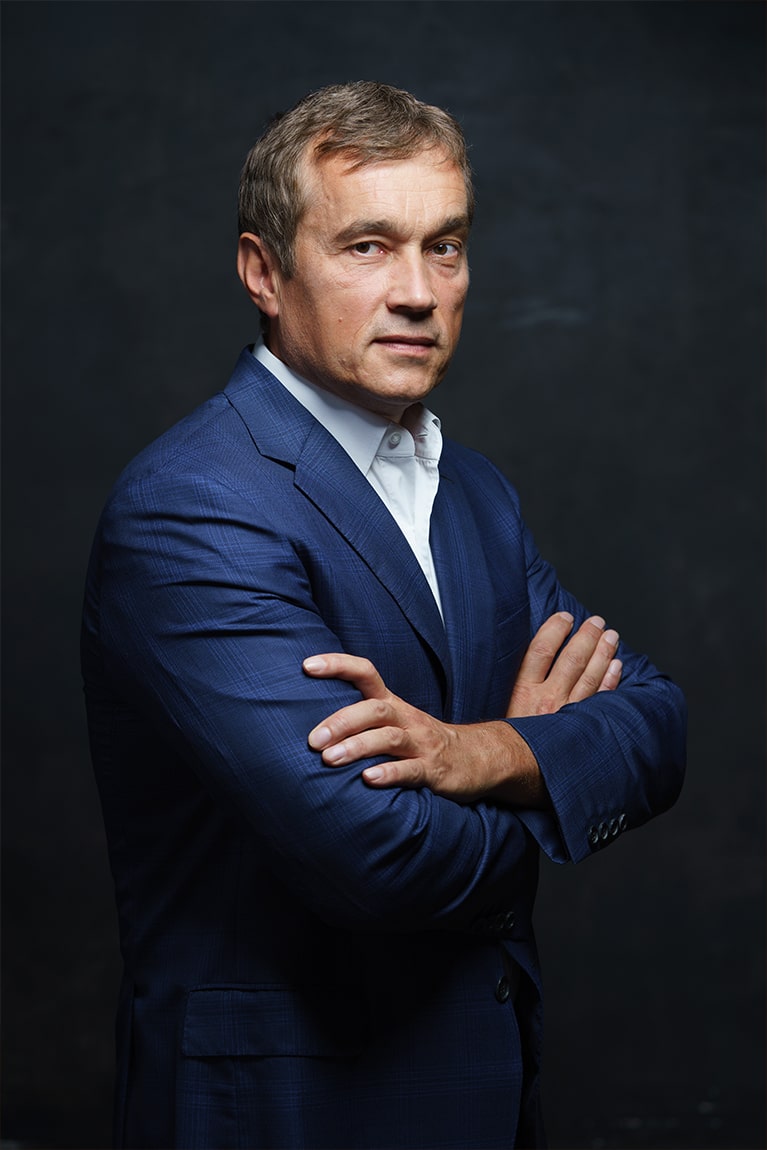 Vasyl Khmelnytsky is a Ukrainian businessman, founder of UFuture holding company and K.FUND foundation.
Vasyl Khmelnytsky's priority is to develop innovative industries and increase Ukraine's competitiveness in international markets.
UFuture is a company with a portfolio of assets in real estate, infrastructure, industry, renewable energy, pharmaceuticals, and IT. UFuture's assets are valued at $500 million, and the total capitalization of the businesses in which it has invested is up to $1 billion.
UFuture is the majority shareholder of the development company UDP,  Sikorsky Kyiv International Airport, a group of IT companies and ecosystem technology solutions ITernal. UFuture is a strategic investor in Biopharma (pharmaceuticals) and UDP Renewables (renewable energy).
The company is also developing new business projects, including UNIT.City innovation parks in Kyiv and Kharkiv, LvivTech.City in Lviv; Bila Tserkva Industrial Park and "Plank Electrotechnic", a plant for the production of modern electrical installation systems.
Vasyl Khmelnytsky actively supports the educational and economics projects, in particular: Kyiv International Economic Forum (KIEF), Lean Institute Ukraine, SME School, Novopecherska School, the production accelerator INDAX and others.
In 2019, Vasyl Khmelnytsky released the first Ukrainian business reality show on YouTube — WIN WIN Show for young entrepreneurs, who open their own businesses in Ukraine.
"We live in a time of the global and very rapid changes. They are inspiring and concerning at the same time. Ukraine is faced with a choice: to hold on to fragile stability or to move boldly in an innovative direction. Right now we can make a quantum leap in our development — for this, we need the knowledge, cooperation, and decisive actions. I see the success of our common future in a synergy of the modernized public sector, the energy of entrepreneurs, and the talent of scientists. We have to unite our efforts for the global goals of the humanity: overcoming poverty, accessibility to quality education, combating climate catastrophe, improving the life quality and expectancy, as well as discovering new ideas and meanings. It's time to move forward, to transform business and the economy in accordance with the current demands."
Since 2017, Vasyl Khmelnytsky has served as a chairman of the supervisory boards of the National Technical University "Kharkiv Polytechnic Institute" and Lean Institute Ukraine, a project aimed at increasing the innovation and competitiveness of Ukrainian companies using the Lean methodology.
"Not only the state but also business invests in education. This is the most valuable investment. Yes, the dividends are slow, but the result is impressive. Multiply your knowledge, attract talents. Invest in talents. This is your success."