Vasyl Khmelnytsky: UNIT.City has a tuition-free school to ensure a level playing field for all
12 July, 2018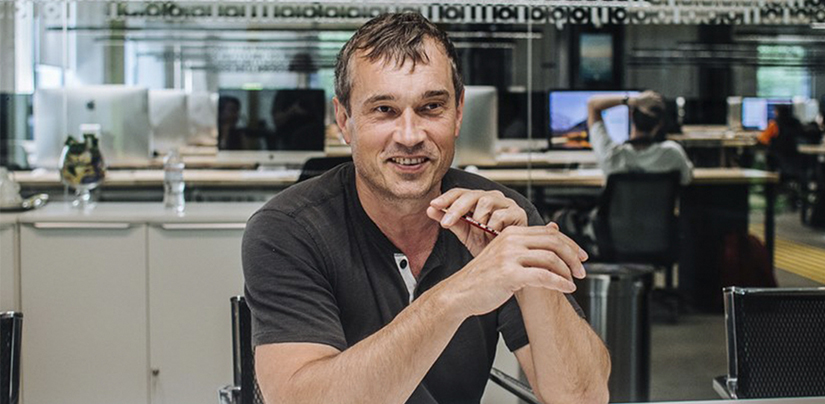 Ukraine should create equal opportunities and access to education for young talents whatever income they can have. Vasyl Khmelnytsky, an entrepreneur and owner of UFuture Investment Group, made this statement in an interview for AIN.
According to Mr Khmelnytsky, he is now bringing the most advanced and innovative educational institutions into UNIT.City Innovation Park he created.
"We want to invite as many quality educational institutions as possible here and are ready to offer them favorable conditions. For example, now we are in talks with a school of English from the West. I will lease premises to them at cost price in an effort to bring them in our initiative. After all, it is difficult to become successful today without a good command of English. If you have a good educational project, come to us, we will offer you good conditions," said Vasyl Khmelnytsky.
He mentioned DTEK Academy as an example, saying that they had a strong methodological basis and expertise. In future, Vasyl Khmelnytsky expects the UNIT Factory educational initiative to expand to have up to 2,500 students.
The entrepreneur is set to build something like a student dormitory in UNIT.City in a move to create comfortable conditions for all students, regardless of the wealth of their families: for young people from small towns who cannot afford to rent expensive housing in the capital city. Those who will not have money even to pay for the dormitory will be able to enjoy a credit line with a very low interest rate of 5%.
At the same time, Vasyl Khmelnytsky reminded that the school would be tuition-free.
Commonly, talented people do not have enough money. Vasyl Khmelnytsky believes that if the tuition is high, the children of rich parents will come to school, without any motivation and ambitions.
"If we offer equal conditions for all, we will bring real talents in UNIT.City. These very children will later join businesses based in UNIT.City. Here we have the following business model: the costs do not scare me so much, because I understand the future income from the entire system. This is a long game, and the return will not come immediately, but in a few years," Vasyl Khmelnytsky underscored.
According to the businessman, students having a strong academic performance will have high chances to find a job in companies based in UNIT.City. However, no one will force them to work for one or another company. Mr Khmelnytsky said they would be able to choose either to work for a UNIT.City resident company or land a job outside the park.
Vasyl Khmelnytsky emphasized the role of the educational environment in UNIT.City, saying it creates added value. "People sometimes tell me that it is a little expensive here. Indeed, somewhere you can find a price, which is lower by $2 per sq m, but here we have students, schools, universities, other companies, educational programs, accelerators, laboratories, security and so on. If you find no point in this, there is no reason to spend $2 more in this case. However, the bonuses offered by UNIT.City will help you become better, that is why the price is higher," he said, summing up the project.