Vasyl Khmelnytsky to build apartment blocks in UNIT.City only for innovators
12 July, 2018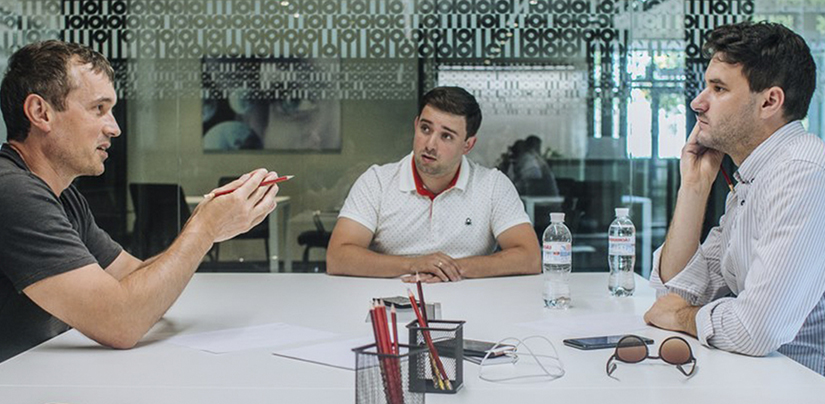 Only innovative entrepreneurs can buy apartments in UNIT.City Innovation Park. Vasyl Khmelnytsky, an entrepreneur and founder of UNIT.City, made this statement in an interview for AIN.
"We have already built and sold about three million square meters and know this market well. We want to turn the idea into reality: to sell apartments only to people who promote innovations. When they go out for a walk here in the evening, they will start discussing something and can come up with a brilliant idea together. We see a blue ocean in it: we create the enabling environment where a success case can meet another success case, resulting in something greater. This is an experiment," the businessman underlined.
He said he realized that such approach would put some restrictions on the company and narrow down a range of potential buyers. However, it is essential for him to make UNIT.City a home for visionaries, not for officials or people who deal with trade or cash-out transactions.
Vasyl Khmelnytsky placed emphasis that UNIT.City meant not simply buildings, but a big infrastructure facility focused on innovations and education.
When asked if people who deal with IT innovations and earn €20,000-40,000 a year can afford housing in UNIT.City, Mr Khmelnytsky said that it would be quite possible. With $1,500 per square meter, a 50 sq m apartment would cost $75,000. With a four-year installment plan offered by the businessman, it would cost about $20,000 a year.
According to Vasyl Khmelnytsky, UNIT.City is a long-term project where one can expect return on investment in several years only. Therefore, it is hard to go without international partners. To this end, the company has initially focused on global standards in construction technologies and transparency in financing.
The businessman pointed out that he planned to extend these practices to other regions of Ukraine. The company has already started building UNIT.City in Lviv and plans to do so in Kharkiv. Vasyl Khmelnytsky said $50 million has been invested in the project up to date. According to his estimates, total investment will amount to $700-800 million to be partly financed with office rental income and sales of apartments.
Vasyl Khmelnytsky said he had a strategy to develop UNIT.City. The park is expected to be completed in 2025. However, much depends on the demand for buildings and on the political environment, he said.
"UNIT.City is now completing two buildings, with 75% of each being already commissioned. This is an excellent performance for the local market, as it is typical for Ukraine to commission buildings for two years. Now we have a request for several new buildings at once, so a couple of construction projects are underway simultaneously. However, tomorrow something can happen, for example, the political situation will change in the country, bringing our entire strategy down. Our further actions may change. Therefore, I do not make any fixed plans. The company has the opportunity to build residential facilities here for two years or for five years — everything will depend on the demand," Mr Khmelnytsky said, describing the project in a nutshell.