Small and Medium-sized Entrepreneurship School launches in Kharkiv!
29 April, 2021 News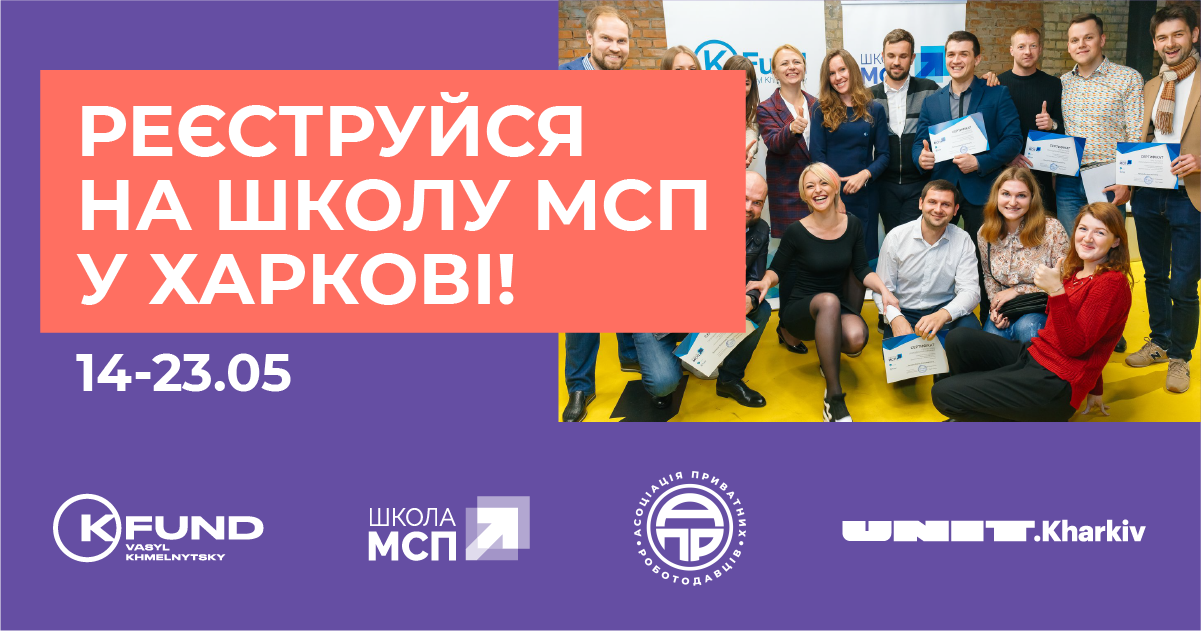 Sign up for intensive training for entrepreneurs and form a systematic vision of developing your own business.
SME School is a project of the Vasyl Khmelnytsky Foundation K.FUND. The program has been operating since 2016 and has already trained more than 1,000 entrepreneurs in 15 cities of Ukraine.
Participants will have the opportunity to:
go through a six-day intensive with market experts;
work out ten business development areas;
develop a business plan to start a new project or a plan to scale an existing one.
The school teachers — experts with practical experience — communicate personally with each student and provide professional advice for each business.
Details, cost, and training program at the following link: https://fb.me/e/46rCcYYIb
The project in Kharkiv is implemented in partnership with the Association of Private Employers, UNIT.Kharkiv and K.FUND.
Start date May 14. Seats are limited. Join!