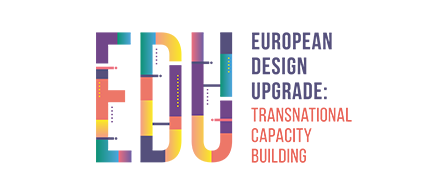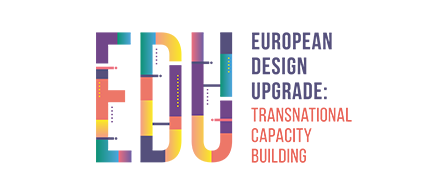 European Design Upgrade: Transnational Capacity Building
European Design Upgrade: Transnational Capacity Building (EDU) is an interdisciplinary project to improve the professional level of young designers and develop creative teams, developed in collaboration with leading expert teachers from three countries: Belgium, Ukraine and Finland. It was implemented in partnership with the K.Fund foundation, the NGO GoLocal and the innovation and technology hubs Brussels Creative in Belgium and Urban Mill in Finland.
European Design Upgrade brings together designers, artists, architects, scientists, IT professionals and entrepreneurs to address the current challenges of urban ecosystems, find developments and solutions that can be implemented at the local or European level.
The project brought together 37 talented designers, artists, technologists from three countries, who studied with the best experts from Belgium, Finland and Ukraine. Participants listened to 48 hours of online lectures and 5-day hackathons, which were held in partnership with the accelerator hub Sector X.
7 the most interesting concepts from each of the participating countries were presented at the international exhibition Dutch Design Week from 17 to 25 October 2020.
Winners from Ukraine:
ChangeABLE. Decorative textile covers for prostheses.
NanoRetention. Development of an urban water collection system using a natural hydrogel material — bacterial nanocellulose.
Pink Glasses. A social poster on clothing printed with ink that appears under certain conditions.
Winners from Finland:
Winners from Belgium:
Project BB. A BeachBot prototype that can detect and collect small debris.
The project was named one of the most successful during the Creative Europe 2014-2020 program.
The winners of the project develop their ideas:
The nanoRetention project. The author Kateryna Krolenko continues to study the properties of nanocellulose and consult with experts. It is also planned to test the nanoRetention technology on the facade of the UNIT.City innovation park.

Changeable project. The author Olya Sinyakevych is working on a business plan and an online platform where you can develop your own cover design. Negotiations are also underway with Ukrainian and international partners on joint activities for people with amputation.

Pink Glasses project. Author Oleg White is working on a business plan. His works will soon be available in the UNIT.City innovation park.
Additionally, a training course is being prepared for specialized higher educational institutions on the basis of lecture materials.
The project is funded with support from the European Commission. The publication reflects the views only of the author, and the Commission cannot be held responsible for any use which may be made of the information contained therein.
The project is funded with support from the Ukrainian Cultural Foundation.