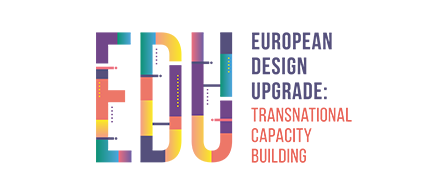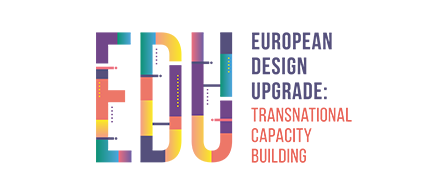 Development of European design
European Design Upgrade: Transnational Capacity Building (EDU) is an ambitious educational project aimed at developing creative industries, supporting talented designers, artists and technologists, developed in collaboration with leading experts from Belgium, Ukraine and Finland.
EDU is implemented in partnership with the Vasily Khmelnitsky Foundation K.FUND, the GoLOCAL public organization, the Brussels Creative innovation and technological hubs in Belgium and the Urban Mill in Finland; with the support of the Ukrainian Cultural Foundation, UNIT.City innovation parks in Kiev and Kharkov.
In 2020, the project brought together about 100 talented designers, artists and technologists who attended online lectures and took part in 5-day hackathons, held in partnership with UNIT.City. 7 of the most interesting concepts from each of the participating countries were presented at the international exhibition Dutch Design Week from 17 to 25 October 2020.
The following projects were presented from Ukraine:
ChangeABLE. Decorative textile covers for prostheses.
NanoRetention. Development of an urban water collection system using a natural hydrogel material – bacterial nanocellulose.
Pink Glasses. A social poster on clothing printed with paint that appears under certain conditions.
The project is recognized as one of the most successful during the Creative Europe program 2014-2020,
In 2021, the European Design Upgrade took place in two cities of Ukraine, Kiev and Kharkov. 80 Ukrainian designers were selected to study on the updated interdisciplinary course. They had the opportunity to visit the creative laboratories of designers and the NEST Hub space for startups in the UNIT.City innovation park, got acquainted with successful Ukrainian design startups, developed their own creative idea with the support of the project mentors; passed hackathons and presented their ideas for the business environment.
The audience noted 5 of the most interesting projects in Kiev and Kharkov.
Kiev:
DVICHI marketplace: sale of leftover fabrics and accessories from production facilities and from consumers, sales of products of domestic sustainable designers, educational articles on recycling.
Project Nasinnya: design and creation of a collection of lamps made from biomaterials and recyclable materials.
Art & Science Interaction project: communicating important scientific problems to the population through the tools of visual art.
Children's Creative Agency project: attracting children to advertising and design developments of large companies.
Cognosce te Іpsum project: a personalized collection of sanitary ware with an appeal to the ideas of humanity and naturalness.
The project "Art-collection of clothes Emotions": building mutual understanding between people with the help of clothes; drawing attention to psycho-emotional states.
Kharkov:
Life After Unpacking project: transforming used packaging into a lamp shade, vase, toy or other decorative items.
Trash to Treasure project: creating furniture and interior items from recycled materials.
Digital Arts project: creation of an exhibition of NFT artists in the form of holograms; promotion of digital art, lectures on digitalization and full coverage of the NFT topic.
City Art Object project: turning the walls of the city of Starobelsk into art objects, spreading culture, values, interesting images and myths.
Project "Organic glue from jellyfish": the creation of an alternative material from jellyfish – a glue that can be used in cosmetology and industry.
Since the training course was successfully tested with students of specialized universities and received positive feedback from both the student audience of the project and from the teachers, the course is planned to be further refined for implementation in Ukrainian educational institutions. Kharkiv Academy of Design and Arts, Kyiv State Institute of Decorative Art And Design Named M. Boychuk, Faculty of Economics of Taras Shevchenko National University of Kyiv, Drahomanov National Pedagogical University, Institute of Arts of the Borys Hrinchenko Kyiv University, Faculty of Design and Advertising, Kiev National University of Culture and Arts, as well as teachers who completed the program together with other participants were already interested in the project.