Participants of the project European Design Upgrade will take part in international hackathons
12 August, 2020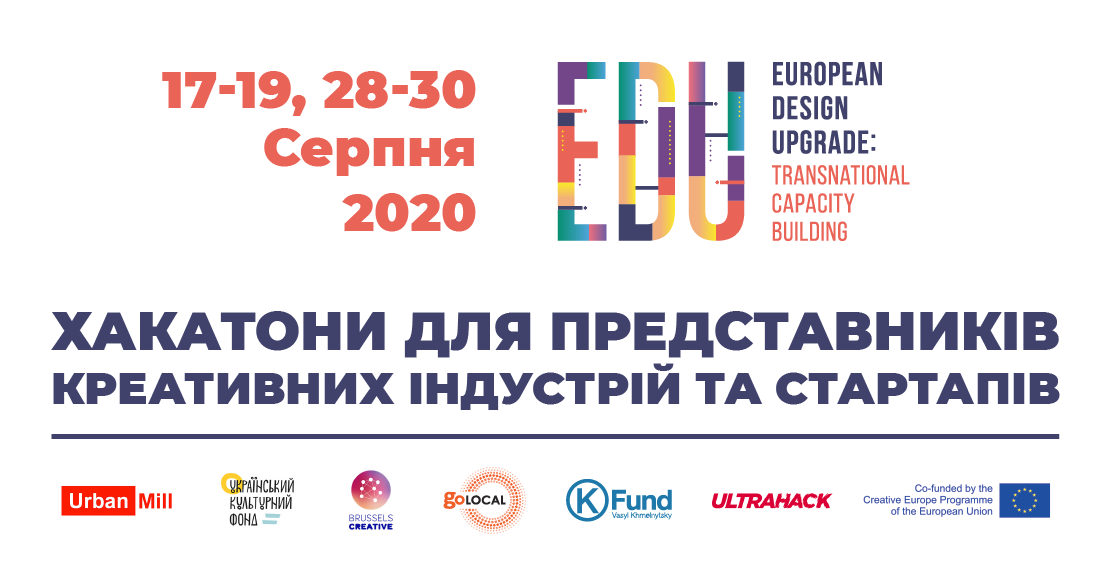 International hackathons of the participants of the project European Design Upgrade will take place from 17 to 30 August in the UNIT.City innovation park. Unique concepts that will be implemented by cross-functional teams of 35 Ukrainians will be presented at the international exhibition Dutch Design Week in October 2020.
Participants will present nine of the best project ideas and advance to the FabLab prototyping stage. Among them are the following.
Social poster on clothes.

Mutation of art. The man of the future in the environment.

Make panelka great again.

Transformation of objects-stimuli of temporary housing into new objects.

Boardgame module for a tutorial on creativity and development methods.

Textile covers for dentures.

DIY exhibitions and museums with AR.

Water retention system "Shishechka".

Hyper design-2020.
Experts with unique competencies in design, architecture and project development — Daria Tsapenko, Kateryna Sokolova, Valeriy Kuznetsov, Olga Bogdanova, Olena Oranskaya, Marina Chernysh and Igor Komendo — will act as mentors of Ukrainian groups during hackathons.
Teams of the Belgian and Finnish EDU partners will also take part in the event. During the hackathons, support for the participants will be provided by Galina Paliychuk, an expert on business development of the Sector X acceleration hub.
The EDU project is co-financed by the European Union's Creative Europe program and implemented with the financial support of the Vasyl Khmelnytsky foundation K.Fund, the Ukrainian NGO GoLocal and international partners Brussels Creative from Belgium and Urban Mill from Finland. Financial support for the project is provided by the Ukrainian Cultural Foundation.
Registration for the event is possible via the link.