Khmelnytsky's UFuture will help creating UNIT.City copy in Kazakhstan
16 July, 2018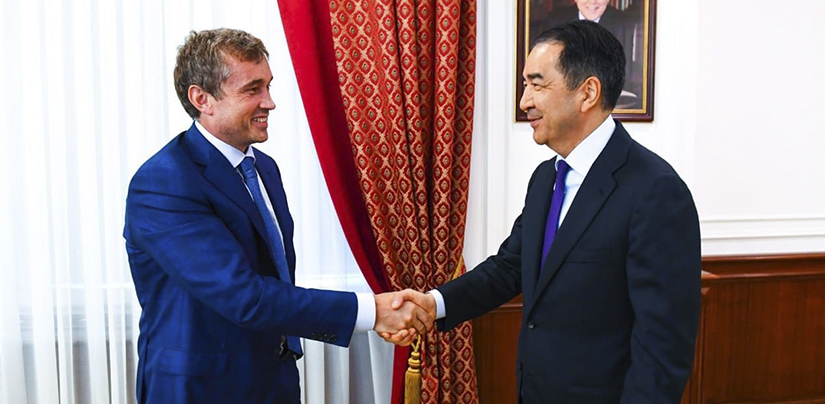 Businessman Vasyl Khmelnytsky's UFuture investment group will participate in the development of a project to create in Astana (Kazakhstan) a copy of the innovation park UNIT.City, which UFuture has been developing for several years in Kyiv.
"I've just returned from Kazakhstan, where I was at the invitation of Prime Minister Bakhytzhan Sagintayev. We've agreed we will help create an analogue of UNIT.City in the center of Astana," Khmelnytsky wrote on his Facebook page.
He said starting this autumn UFuture would launch a project to create an eco-system and a university in Astana, following the example of UNIT.City. He added that this project is already known in Kazakhstan, as Kazakh students study at Kyiv's UNIT Factory.
Khmelnytsky positively assessed the experience of creating an international technopark for IT start-ups at the Astana Hub and the Astana International Financial Center, where residents enjoy a preferential tax regime, British law and an independent court of British judges.
UFuture's press service told the Kyiv-based Interfax-Ukraine news agency that it would be possible to speak about details of the possible participation of the investment group in the Kazakhstan project after the project was prepared.
As earlier reported, UFuture is situated on 25 hectares of land at Kyiv's motorcycle plant where it is developing the UNIT.City innovation park. The "anchors" of the project are programming factory UNIT Factor created in spring 2016 under partnership with French School 42, and the Technology Companies' Development Center (TCDC). Khmelnytsky has already announced plans to create similar projects in Lviv and Kharkiv.
UFuture Investment Group, headquartered in Brussels, was established in the autumn of 2017 and unites Khmelnytsky's business projects. The group includes UDP Renewables, the Bila Tserkva Industrial Park, the innovation parks UNIT.City and LvivTech.City.