5 "blind" zones of the leaders
9 November, 2021 News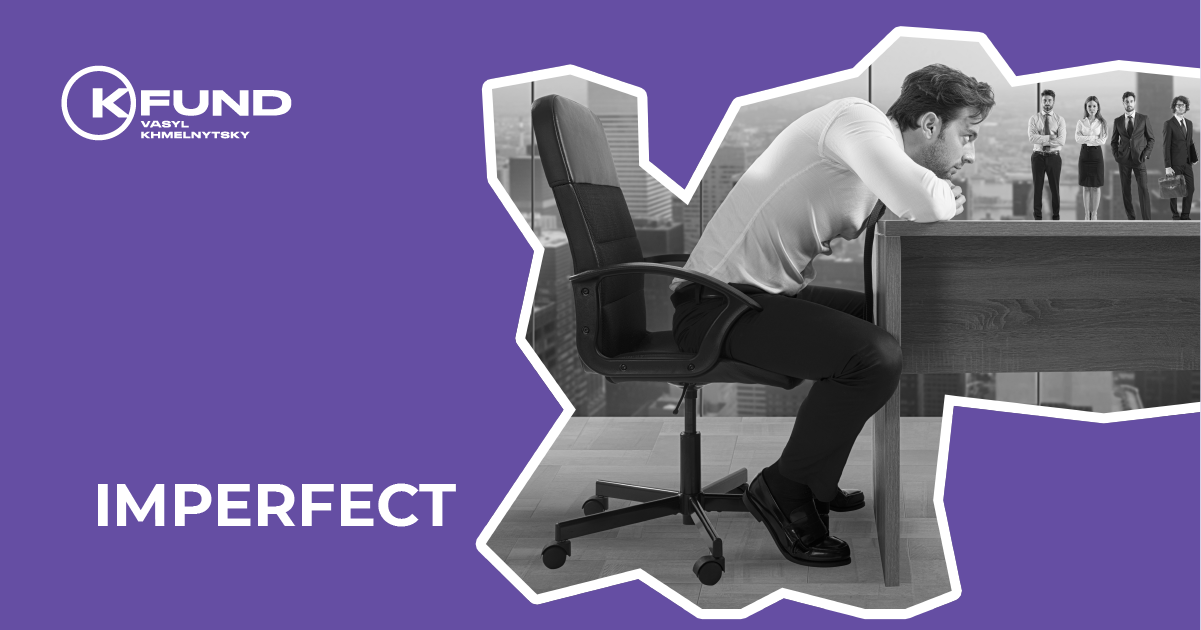 Nobody is perfect
There is a whole cult associated with outstanding leaders. They are far-sighted. They are inspiring. They seem to intuitively know exactly what their organization, team needs.
But don't flatter yourself: no one is perfect, and most leaders have blind spots of their own, says Robert Bruce Shaw, author of Leadership Blind Spots: How Successful Leaders Identify and Overcome Their Weaknesses, of Princeton Management Consulting Group, New Jersey.
But when blind spots get in the way of seeing the truth or make you immune to important issues, they have to be dealt with. Fast Company lists five common weaknesses for forward-thinking leaders that can hurt your company, and how to overcome them.
1.

Overestimating one's own strategic abilities
People in leadership positions often overestimate their strategic talent, Sho says.
It happens that they climb the corporate ladder to a management position, performing commercial or operational functions, but now they need to think about markets, competition and ways to increase profits.
Changing the mindset – from solving operational problems to making large-scale decisions for the entire company – is essential. And before the newly-minted leader has time to look back, he is already mired in solving operational problems, instead of providing the strategic management necessary to promote the company.
2.

Striving to be right instead of effective
Anyone will feel uncomfortable discovering that they have made the wrong decision or that their point of view is wrong. But some leaders continue to insist on their own right to the point of simply ignoring information that could help them become more informed and effective.
In Shaw's opinion, such a blind spot can not only lead to poor decisions, but also detonate the team's interest in making personal contributions and trying to change the status quo.
Leaders who do not accept constructive criticism will ultimately make their team lose all interest in contributing to the business or driving innovation.
3.

A tendency to cover up weak team members
Sometimes a leader's blind spot concerns his mentees, employees or team members, says business transformation coach Posi Goering, founder of Next U, a Seattle-based business consulting firm.
It happens that these people do not work well enough, or they simply do not have the necessary skills, she says.
But our blind spot – whether it is selective or due to the best of intentions – prevents us from considering the problem, especially if we want our subordinate to succeed.
The leader can intervene to correct problems arising from a weak team member, but this leads to another problem – other team members receive a signal that the boss gives the weakest a special advantage. At the same time, a weak team member receives a signal that the boss does not consider him able to cope with the task and helps him so that he does not fail the project. In either case, it will not contribute to optimal team performance or a healthy work environment.
4.

Ineffective communication
Communication skills are another area in which executives tend to overestimate their own abilities, says Dean Miles, founder and president of Bridgeport Coaching & Strange Group, Colorado Springs.
"There is a discrepancy between what, according to the leader, he was able to confirm, convey, explain and the information that his subordinates actually received," he insists.
For example, a supervisor believes that he has explained to the team the top three priorities for a specific time frame and that he has been able to communicate these objectives clearly and clearly to his subordinates. But a survey of workers does not confirm this.
5.

Lack of understanding of what is happening around
If you think you know what really matters to the managers of your business, or to those who work on the shop floor, or you think you see right through your competitors, don't forget that the inability to stay connected with reality can lead to the emergence of multiple blind spots, Sho warns in his book.
If you think you know more than you really do, without any real arguments, or make assumptions that are not based on facts about what is happening, you risk that reality will "catch" you by surprise.