UNIT Factory, a key element of the future innovation park, opened in Kyiv
16 November, 2016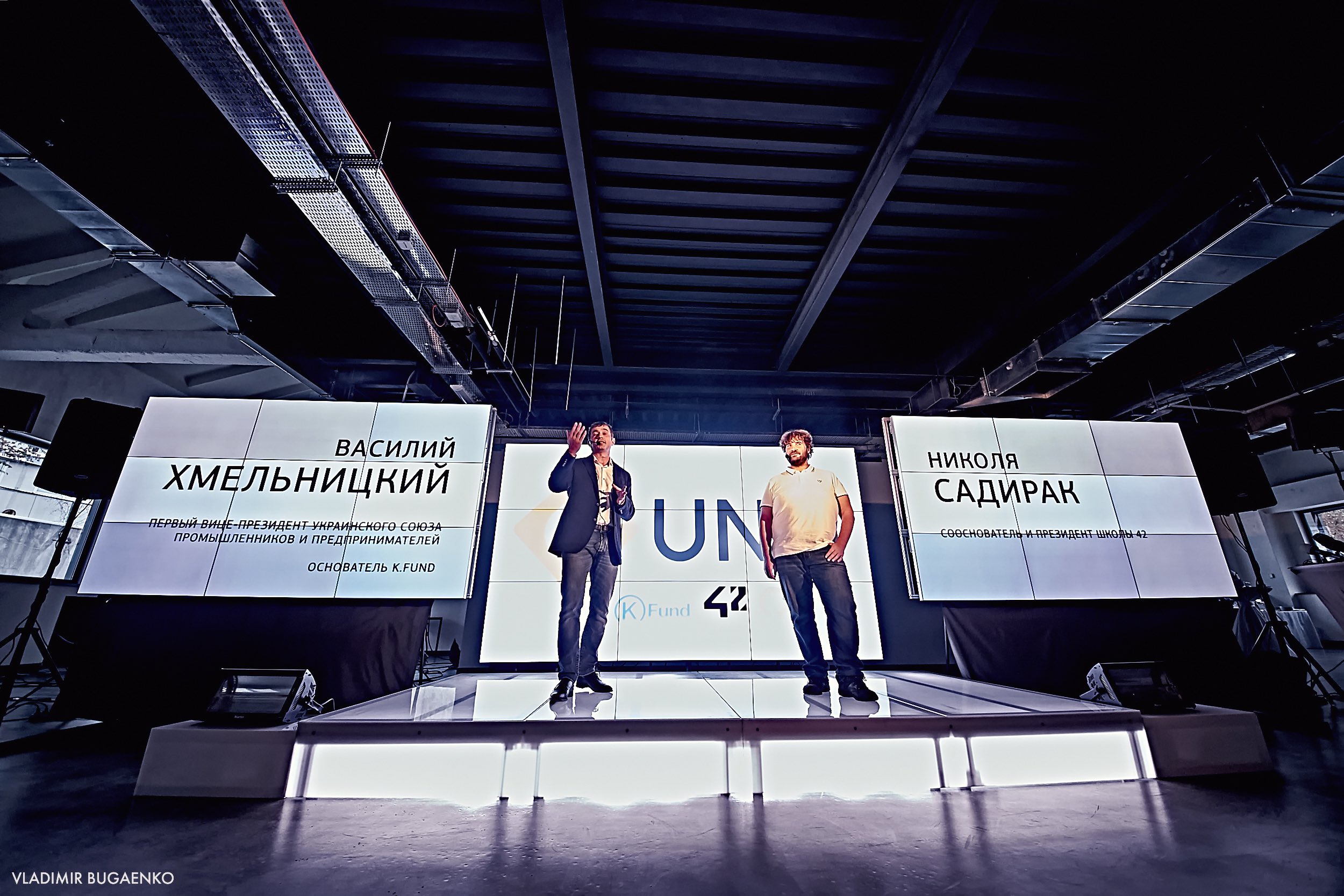 An innovative ecosystem that will facilitate development of hi-tech businesses will be built around this unique education institution in Ukraine.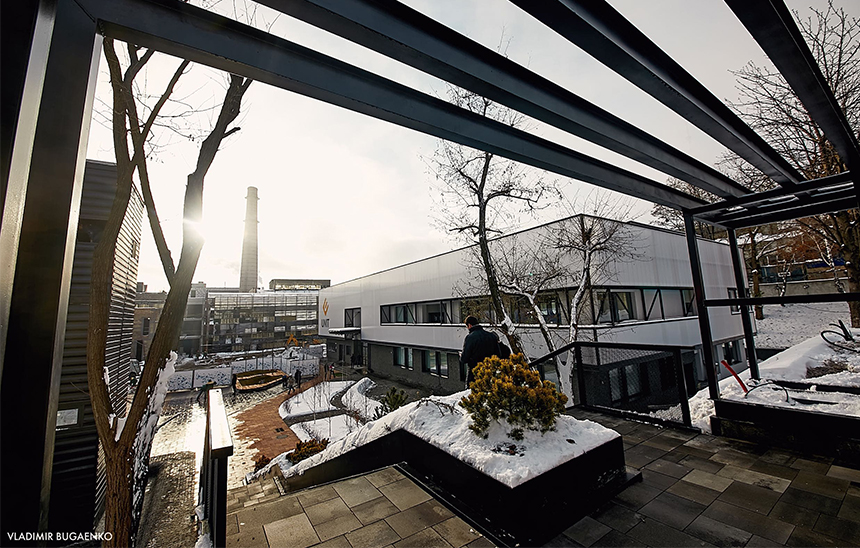 A unique education institution UNIT Factory (Ukrainian National IT Factory) that offers a completely new format of IT education and meets all the requirements of modern digital economy, was opened in Kyiv. The project was initiated by Vasyl Khmelnytsky's K.Fund in partnership with the French École 42, and support of Osvіtorіya public organization. The first enrollment comprises 300 students. The organizers plan to significantly increase its capacity in the future.
UNIT Factory will become a key element in the innovation ecosystem that will operate in the territory of the former motorcycle plant (Kyiv, Sim'i Khokhlovykh St., 8). In particular, Technology Companies' Development Center (TCDC) will be opened near IT Factory in the coming months. Its work will be ensured by the management company, Advisory Board, Yuskutum law firm, BIONIC University open inter-corporate IT-university, as well as two hi-tech laboratories — VR Lab (Crytek) and Smart City lab. Within this project, small and medium-sized hi-tech companies will be provided with modern premises for the development of business projects.
Moreover, Vasyl' Khmel'nyts'kyi's K.Fund is engaged in implementing the project of reconstruction of a number of buildings, which eventually will house both Ukrainian and foreign technology companies. Depending on the market situation and demand from companies, it is planned to invest between $100 and $400 million in the development of the innovation park.
"High human potential is one of the main advantages of Ukraine, but we lack modern infrastructure for its further development. International experience shows that the greatest efficiency in its development can be achieved with the help of innovation parks. Key elements of such clusters are always education institutions. That's why we start creating an innovative park in Kyiv with UNIT Factory, an educational project of a fundamentally new format" said Vasyl Khmelnytsky, businessman and founder of K.Fund.
Selection of students for UNIT Factory has created quite a stir — more than 13,000 applications have been processed. About 300 people have been accepted into UNIT Factory after online tests and trial periods. Training is provided free of charge if the graduates work in Ukraine for three years.
UNIT Factory will prepare IT professionals according to the innovative system that already operates successfully at École 42 in Paris. There are no teachers, class schedule, lecture notes or traditional marks. Peer-to-Peer learning method (P2P) allows students to cooperate with each other and reveal their creative skills during teamwork on projects. Young people acquire self-learning and continuous professional development skills, which are extremely necessary for IT professionals and maximally adapt them to perform real business tasks.
"The global demand for programmers will only grow. But only for those programmers who are innovative, creative and collaborative. The traditional education system was proved to be unable to train such professionals. We offer an alternative, and are very pleased that our model will be applied in Ukraine," comments Nikolas Sadirac, the ideologist, co-founder and CEO of École 42.
UNIT Factory will operate 24/7, enabling students to study at their own pace and rhythm, taking into account their peaks of performance. Another feature of IT Factory is that a soft skills program is organically embedded in the learning process.
"Hi-tech employers do not require university diplomas. They need professionals able to implement projects and quickly adapt to a constantly changing environment. UNIT Factory will produce such specialists. They will be able to quickly and effectively study, work in a team, feel confident when faced any difficult tasks, see different solutions, allocate their time and prioritize, as well as sell the product of their labor. They will be much more mature and skillful than graduates of traditional education institutions," tells Valeriia Zabolotna, Head of K.Fund educational programs.
The training period at UNIT Factory will last three years. The education program can be found on the UNIT Factory website.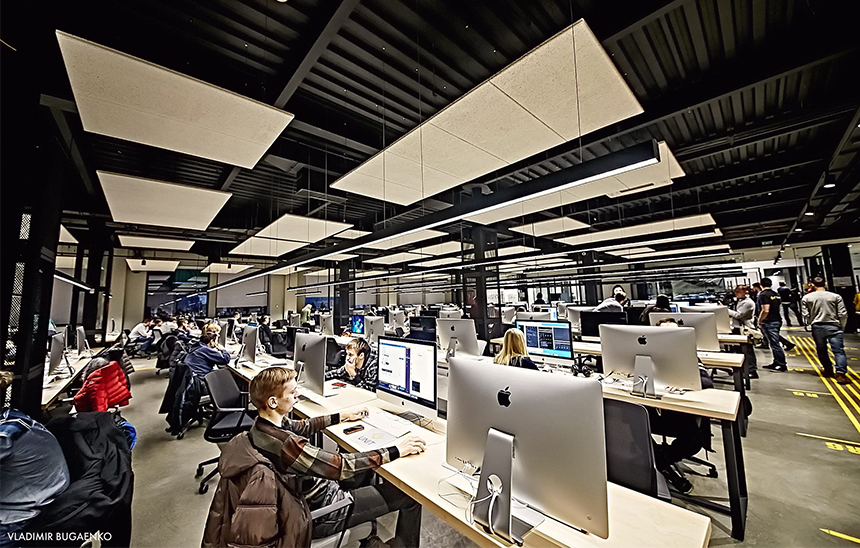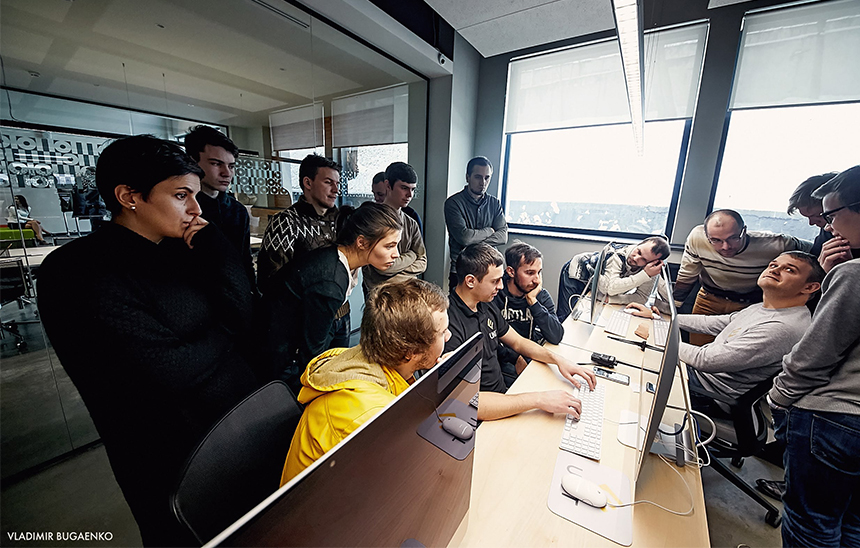 K.Fund –– Vasyl Khmelnytsky's fund that was founded to support projects in education and the economy. K.Fund's mission is to give keys for development and self-fulfillment, provide opportunities for new knowledge and skills, encourage discoveries and promote them to a new level. K.Fund opens the way to dreams -> kfund.ua
École 42 is a private French computer programming school founded in 2013. With its unique pedagogical approach and accessibility to all, completely free of charge, 42 is the most daring response yet to the challenge of information technology skill development, as well as a source of innovation for the future. www.42.fr
Osvіtorіya is a non-profit public organization founded in 2013 promoting the development and reform of education in Ukraine. Osvіtorіya seeks to bring contemporary Ukrainian education to an international level, create learning opportunities in accordance with the advanced standards, and combine the best national traditions of teaching with the latest international educational technology and innovation. osvitoria.org