Ukrainian innovative projects will be presented at the Dutch Design Week
11 March, 2020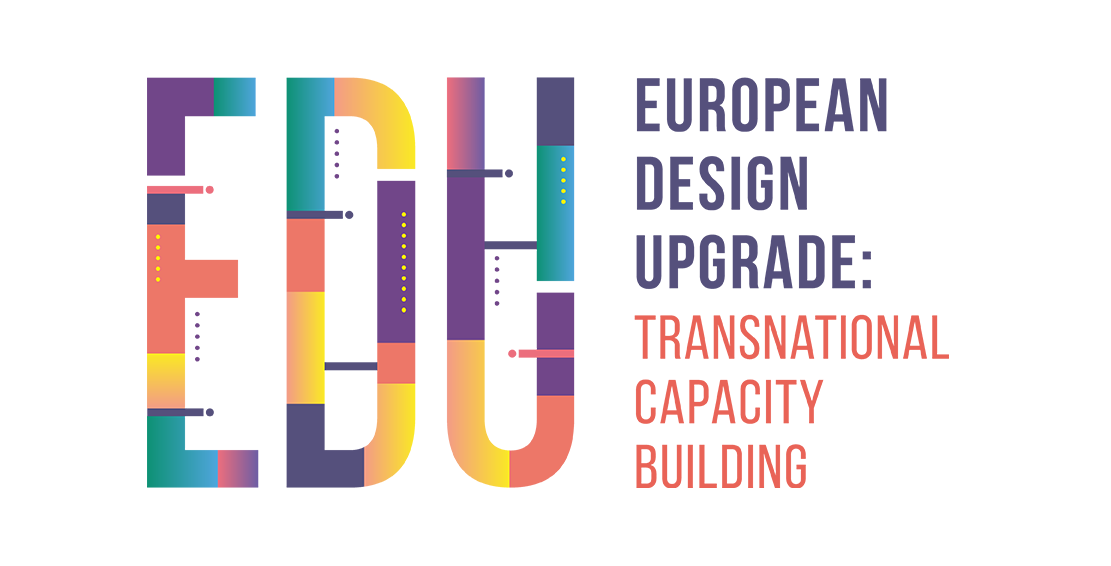 35 Ukrainians will be selected for the international program, from which they will form cross-functional teams; the top three developments will debut at a key European event in design and innovation.
March 11, 2020. — Ukrainian young designers, engineers and scientists, together with colleagues from Belgium and Finland, will be able to present their projects at the Dutch Design Week, a key European event for design and innovation. At the exhibition in Eindhoven, which will be held this year from 17 to 25 October, the top three developments from each country will be presented for expert consideration.
The project European Design Upgrade (EDU) aims to develop the creative industries and support talented designers, artists and technologists. Its goal is to find innovative urban solutions for creating a modern and harmonious socio-cultural environment in Ukraine. The project is being implemented under a European Comission-funded Creative Europe program, and implemented by the Vasyl Khmelnytsky fund K.Fund, a GoLocal non-governmental organization and partner country companies — Brussels Creative from Belgium and Urban Mill from Finland.
"It's a great honour for us to partner with an important European educational project. We hope that cooperation with the EU will open the door to new initiatives aimed at increasingly integrating Ukraine into the international cultural space and enabling talented Ukrainians to contribute to Europe's development,"
Vasyl Khmelnytsky, entrepreneur and founder of the K.Fund, said.
"Creativity is a property of every human being. Creative processes and methods are essential to all societies. But creative people, especially artists, make too often their living by selling their time slots or artefacts as freelancers. Many creative communities are still searching for sustainable business models that enable to scale up outcomes of their creativity. We in Finland are grateful for getting the opportunity to start a process with Ukraine and Belgium to jointly find a solution to this challenge,"
Kari Mikkelä, executive producer and co-founder of the Urban Mill Innovation Platform, said.
"We will have to demonstrate that Collective and Connected Intelligence can work cross-border. Interdisciplinary and multicultural ecosystems will collaborate to empower and accelerate their local projects, and the best in class will have the opportunity to showcase their product or service at the Dutch Design Week in Eindhoven. Proud and glad having the Brussels Region connected with Regions of Kyiv and Espoo!,"
Alain Heureux, co-founder of Brussels Creative acting as Cluster of the creative economy, said.
Implementation of the project will begin in March 2020 with a selection for a specialized educational course "European Design Upgrade: Transnational Capacity Building". Participation in it will be free of charge 35 Ukrainian designers and artists, creative specialists in technical, engineering, scientific and entrepreneurial fields, as well as teachers of higher educational institutions of art and design.
The selection for the program during March and April will be carried out by international and Ukrainian experts and mentors. Among them, in particular, the CEO of Brussels Creative, trainer and partner of Virtuology-Academy (Brussels) Alain Heureux and executive producer of Urban Mill, a public-private service for cooperation and creation of innovations and the ecosystem of a smart city (Smart Urban Innovations & Ecosystems, Helsinki) Kari Mikkelä. The lecture course provides six days of masterclasses from leading designers in Ukraine, Belgium and Finland throughout May 2020.
By the next stage — the Design Lab, which will last from June to August 2020, will pass ten participants to whom the program experts will put practical tasks and help form cross-functional teams from the specialists necessary for the chosen direction (artists, marketers, technologists, engineers and etc.) and will provide technical support for the implementation of creative development or ideas that are consistent with existing municipal, regional or national problems
The three best creative ideas from Ukraine, together with Belgian and Finnish similar projects, will be presented at the Dutch Design Week in October 2020.
You can learn more about the project and apply for participation at the following link.
ADDITIONAL INFORMATION
Fund K.Fund was founded by Ukrainian entrepreneur Vasyl Khmelnytsky in 2015 to support projects in the field of education and economics. The mission of K.Fund is to provide keys for development and implementation, to provide opportunities for acquiring new knowledge and skills, to promote discoveries and help to reach a new level.