Thomas Lipton's Rules of Success
27 October, 2021 News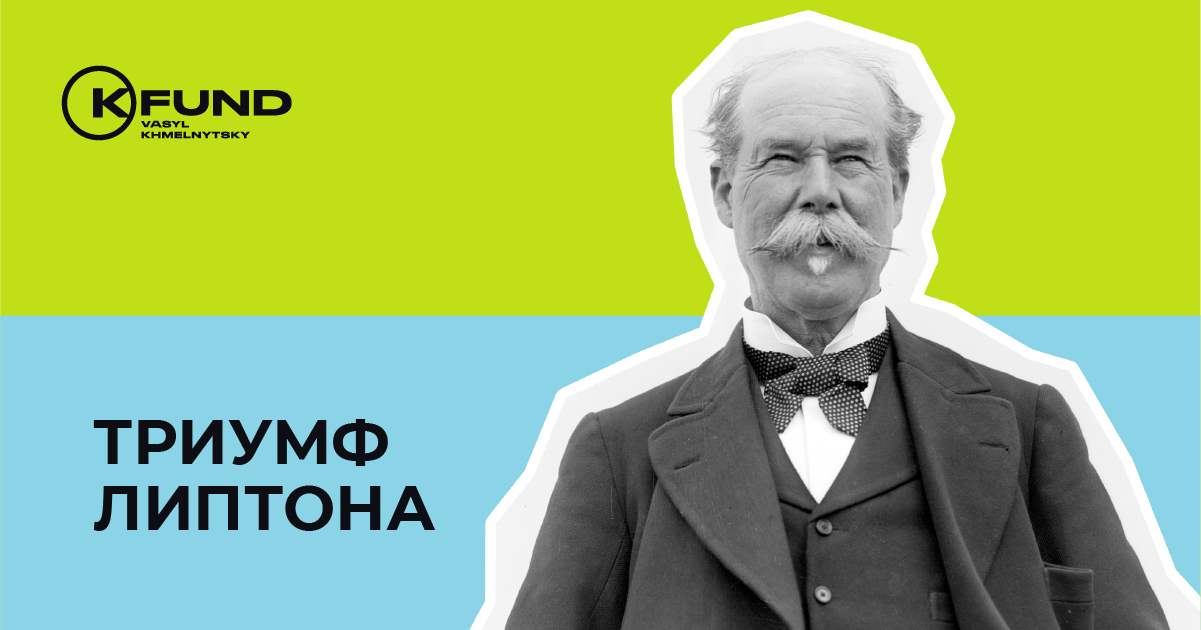 What helped a slum dreamer become a successful entrepreneur?
He jumped over his head, created himself, founded an empire from scratch — all this is true of Sir Thomas Lipton, who rediscovered such a drink as tea to the whole world. He was also a philanthropist and a great optimist.
Born in Scotland to Irish migrants, Lipton began working at age 10, helping his father in a shop in a poor area of ​​the city. At the age of 16, he was hired as a cabin boy on a ship and for the next five years he worked wherever he could: on the ship, on tobacco and rice plantations and in one of the most successful grocery stores in America of the time, where he learned a lot about trade.
Lipton returned home with a ready-made business plan. He opened his first store — Lipton's Market — when he was a little over 20 years old.
Lipton's Market was different from traditional Scottish shops. The walls were painted brightly, and behind the counter, buyers were greeted by vendors in white aprons. The whole space shone with purity and novelty. Special attention was paid here to lighting. The store was located in the heart of industrial Glasgow, filled with smoke and fog, and lit up the streets at night. The goods were made up according to the American model: not for the convenience of the owners, but in order to attract the attention of buyers. The Lipton market network quickly spread throughout central Scotland.
Subsequently, Lipton not only sold, but also grew tea in Ceylon (now Sri Lanka, the island was famous for coffee plantations, but due to an unknown mold, all plantations were destroyed, and the land became much cheaper), which made it possible to reduce prices and make the drink available to working class. It was Lipton who came up with the idea to pack tea in packages (113 g, 226 g and 453 g). Standard sizes were more convenient for in-store sales, and customers no longer had any doubts about the accuracy of the scales. Packaged tea has become popular not only among retail, but also among wholesale buyers.
Queen Victoria was a big fan of Lipton tea. In 1897, by order of Her Majesty, Thomas Lipton was knighted.
Here are his rules for success
Life has no setbacks, there are opportunities. You just need to be able to use them.
Any job is a chance to learn. And theoretical knowledge must be supported by practice.
The client wants to see him taken care of and be surprised. Therefore, it is so important to devote time to service and give pleasant emotions. For example, decorate shop windows with bright signs and create a pleasant atmosphere in the store.
Entrepreneurial flair and market analysis allow you to anticipate trends by combining seemingly insignificant events.
It is better to approach advertising with creativity. Sir Lipton was very good at this. For example, he ordered a cheese of about 4 m. For two weeks, many people gathered in front of the window, wishing to see the Jumbo cheese. Lipton stirred up the excitement by hiding several sovereigns in the cheese. Two weeks later, a few days before Christmas, Thomas Lipton, dressed in a white suit, began slicing the cheese. The police had to spend several tense hours keeping order around the businessman's shop while his assistants packed pieces of cheese for buyers who came in the hope of making a happy purchase.