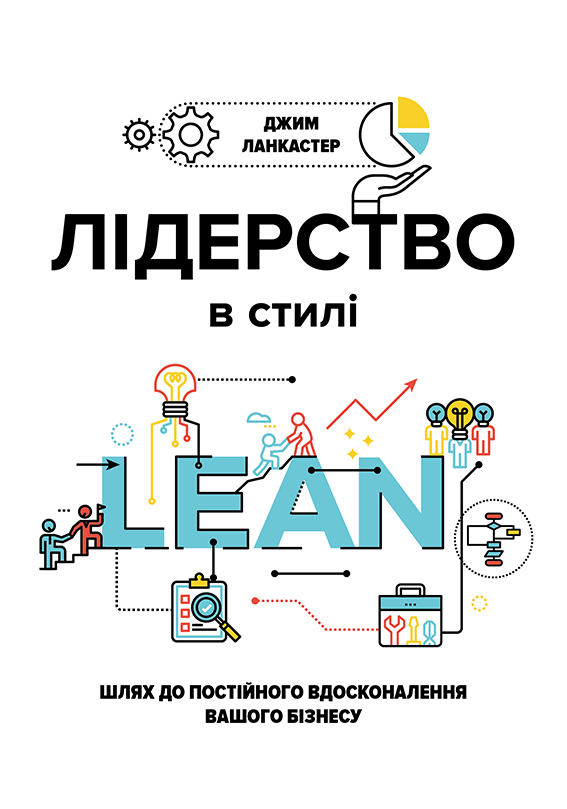 THE WORK OF MANAGEMENT: A DAILY PATH TO SUSTAINABLE IMPROVEMENT
Jim Lancaster
Annotation
Jim Lancaster is the CEO of Lantech, the machine manufacturing company, which was one of the lean (the management concept based on minimization of all kind of waste) leaders in the 1990s. Like so many organizations, Lantech had experienced fantastic results early in their journey with Lean thinking. They had converted their production process to one piece flow. Manufacturing lead time on some products went from 14 weeks to eight hours. Yet, something was missing. Financially, the company was not performing as well as expected. The gains from improvements soon began to slip and processes regressed back to their prior state.
The key was the never-ending daily management and improvement of the work on the floor and "resolving frontline problems immediately." Jim realized that it was everyone's job (including his), every day, to support the frontline workforce where the real value is created, writes Jason Morin, the Director of Continuous Improvement for XPO Logistics, in his review of the book.
"Screw up your courage, put aside your daily distractions, and walk out into the work to see how value is created at the front line… The system described here actually works, and I know you can do this if I did. You just need to get out of your comfort zone and learn to see the real work of management."
Jim Lancaster
The Work of Management is a close-up, candid story of the leader, who succeeded to take his company to a new level of development, to achieve the never-before-seen profitability and to provide it with leadership positions at its market. You don't need expensive consultants to replicate his success. You only need eight steps to create a bullet-proof, real-time daily management system. Jim Lancaster describes these steps in detail and instantiates them with the experience of his company, as if he gave a tour around it.
• Lean Institute Ukraine Library
• Shingo Publication Award
The book was published in the Ukrainian language as a result of co-project of K.Fund and Lean Institute Ukraine. The science editor of the Ukrainian publication is the president of Lean Institute Ukraine Serhii Komberianov. The book will be of service to those who have been implementing lean practices for long, as well as to those who have only set sights on the improvement of their businesses and are ready to study the art of lean.
Jim Lancaster on lean management:

Reviews
"In plain language and illustrations, Jim shows a management system you can apply to your organization with dramatic results… I think you will find it inspiring and fun too", — Jim Womack, Founder and Senior Advisor of Lean Enterprise Institute, USA.
"This is the story I have been waiting for. Jim generously shares his experience of mistakes which are, believe me, common for most of Ukrainian top managers. The book clearly shows how to proceed from the management a la putting out a fire to creating conditions for fires to never appear. I recommend the book to business owners, CEOs, divisional managers and to everybody who is looking for clear guidance in management of volatile processes, as well as those willing to bring up self-acting and initiative workers", — Serhii Komberianov, the president of Lean Institute Ukraine.
"This isn't just book about leadership in regard to an organization's Lean journey. The reader becomes immersed in the CEO's daily thoughts. You experience his fears, his frustrations, his challenges, and many "a-ha" moments as Lantech slowly re-invented itself", — Jason Morin, the Director of Continuous Improvement for XPO Logistics.
Additional Information:

2017, К.FUND, Kyiv, format: 60х84/16, 240 p.
Translation: Jim Lancaster.
The Work of Management: A Daily Path to Sustainable Improvement
The science editor of the Ukrainian publication
is the president of Lean Institute Ukraine Serhii Komberianov.
ISBN 978-1-934109-02-1 (eng.)
ISBN 978-966-136-450-8 (ukr.)
© Lean Enterprise Institute, Inc., 2017
© K.Fund, Ukrainian edition, 2017