Startup: evolution and growth
15 March, 2021 News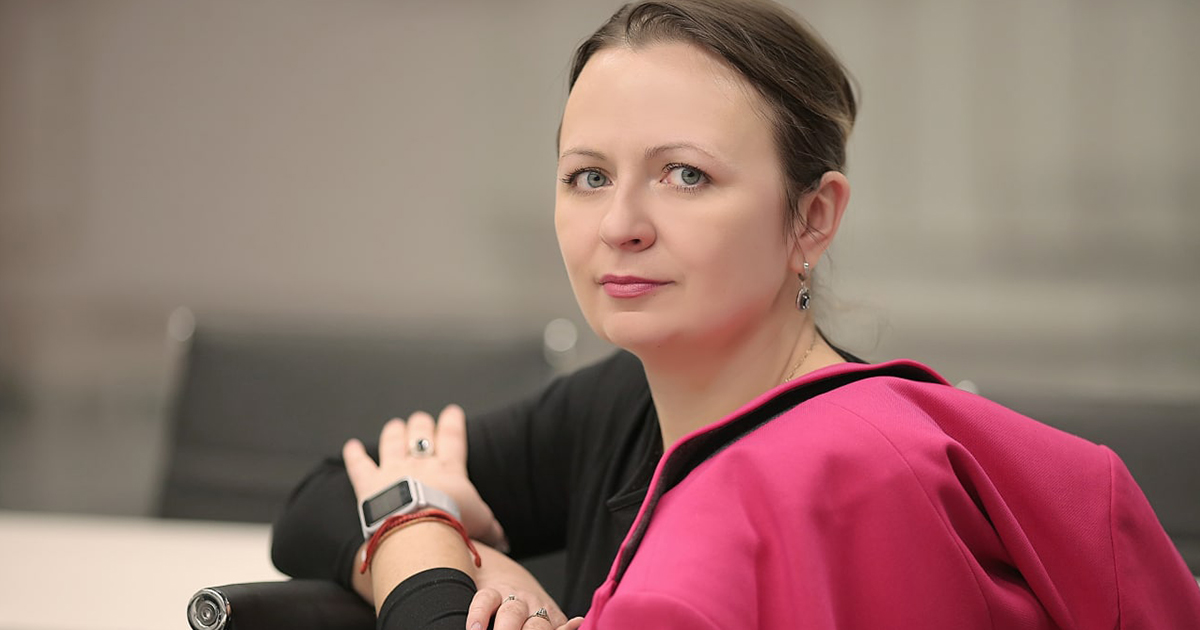 What stages does a startup go through before it becomes a business? Here we will talk about IT startups and starting a business in traditional online areas. "There are only four of these stages: idea, concept, development of MVP (Minimum viable product), and scaling," writes the president of the Vasyl Khmelnytskyi Foundation K.Fund, head of the Small and Medium Entrepreneurship Scholl Lydia Pashhuk in her book "Ukrainian Dream. I'm a businessman!".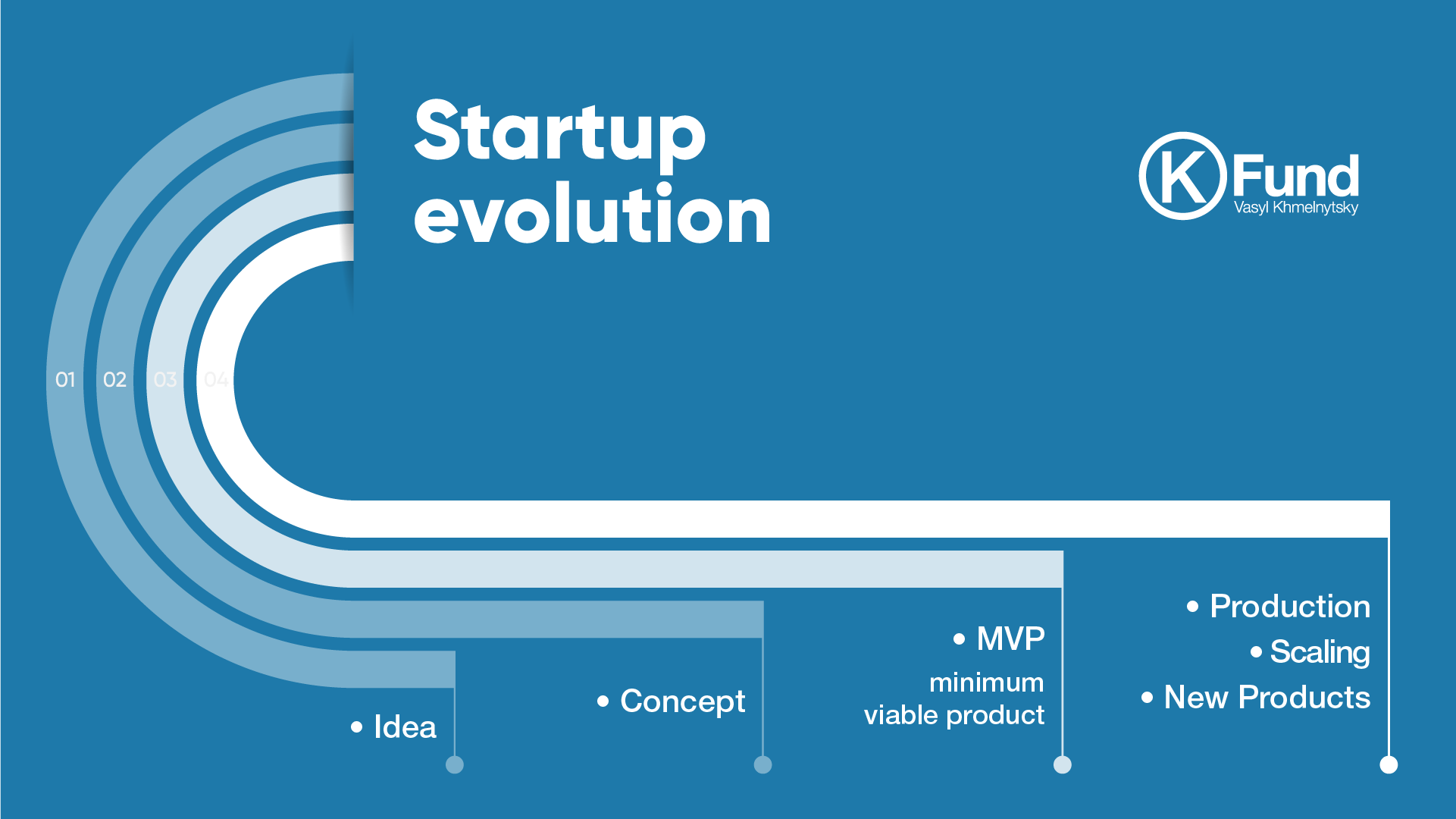 Let's take a closer look at each of the stages in the evolution of a startup.
It is necessary to clearly formulate the idea, as well as checkingа it for viability, that is, carry out its validation. This means that it is necessary to collect evidence and evidence that the idea will be in demand in the market. For this, research, experiments are used. This stage is very important, as it allows you to identify whether the idea will be profitable and whether there will be demand, even before the development and release of products. It is necessary to analyze market conditions and test the idea, find out if there is a market for it, what problem the idea will solve.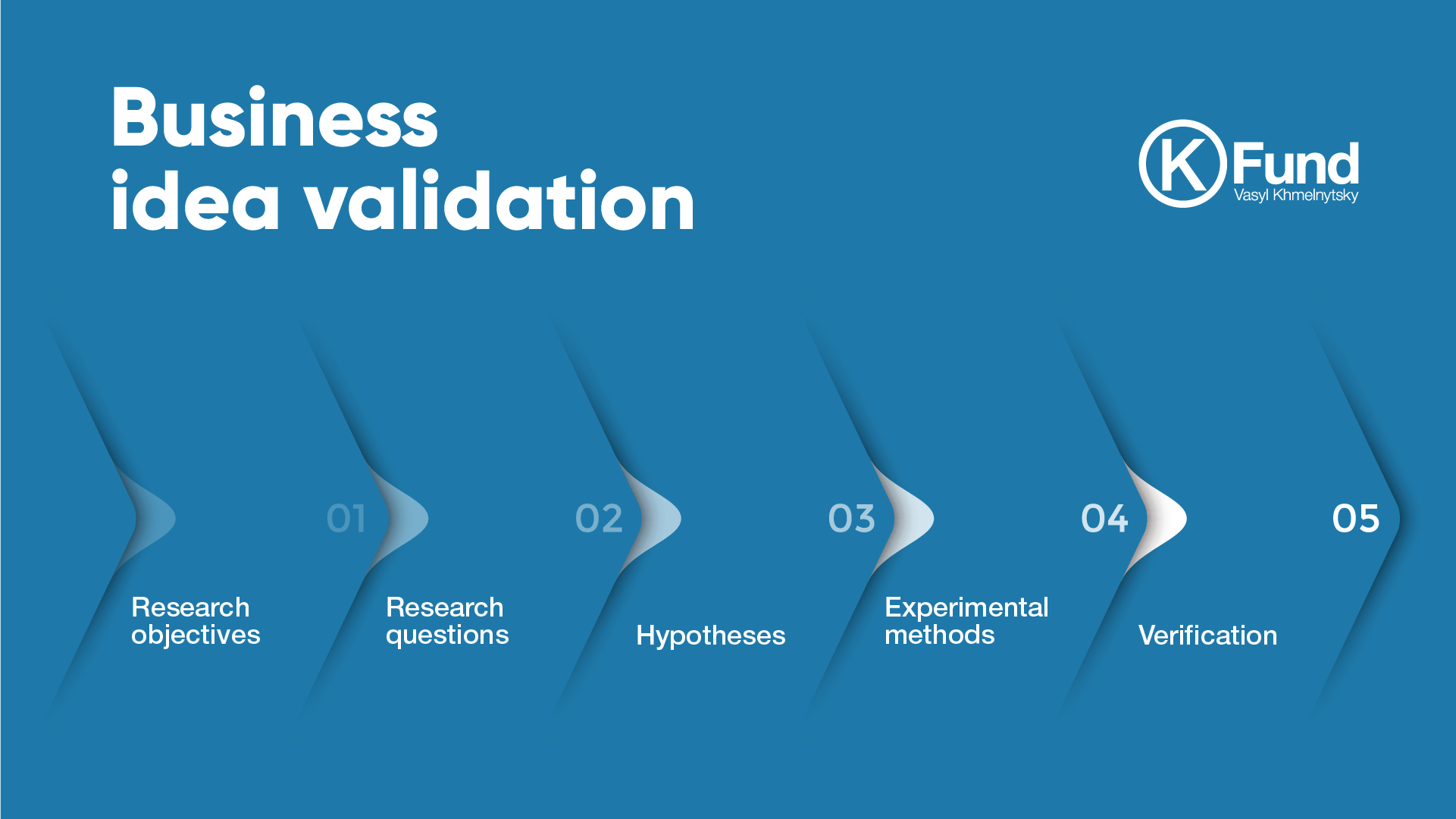 A good business idea is not enough, you need to develop a business concept if there is an intention to bring the idea to life. In business, you need a plan. A concept is a tangible embodiment of an idea. Often it is about the business plan at this stage. Obviously, you have to be prepared for pitching, that is, and be sure to test it for an external audience.
If you have worked hard to validate the idea, concept development should not take much of your time.
Where to get funding for these two stages? The answer is obvious — in your pocket. If it is empty, then turn to 3 Fs (friends, fools, and family), which translated from English means "friends, fools, and family". At these stages, you need insignificant amounts, however, investing is still a rather risky idea. However, already at the idea stage, you can turn to incubation programs or educational projects that will help you go through these stages in the mentoring of specialists.
Stage 3.

Minimum viable product
This is a version of a product or service that has basic functionality sufficient to satisfy early customers. The full set of features is developed on the fly based on user feedback. The concept was developed by Eric Rice, who writes a lot about startups. For example, when I launch a new educational product, the first set of my trainees can receive it at a discounted price, and in return provide extensive feedback that will allow me to improve the product.
Funding can be provided by venture funds, business incubators and business accelerators can also be interesting.
This is the next stage of development when a startup actually ceases to be a startup but becomes a working business. At this stage, new products appear, the startup can be sold or enter the stock market. Scaling can be accelerated by investors as well as business accelerators.
No matter what stage a startup is at, know that communication and openness will allow you to raise funds, get valuable advice and feedback.
"It is very important not to be locked in our own kitchen, but to constantly look around and look for ways of development." Insists Lydia Pashhuk in her book. "The world is changing much faster than we can imagine, so let's find opportunities for change and use them".