Secrets of effective naming and promotion
6 October, 2021 News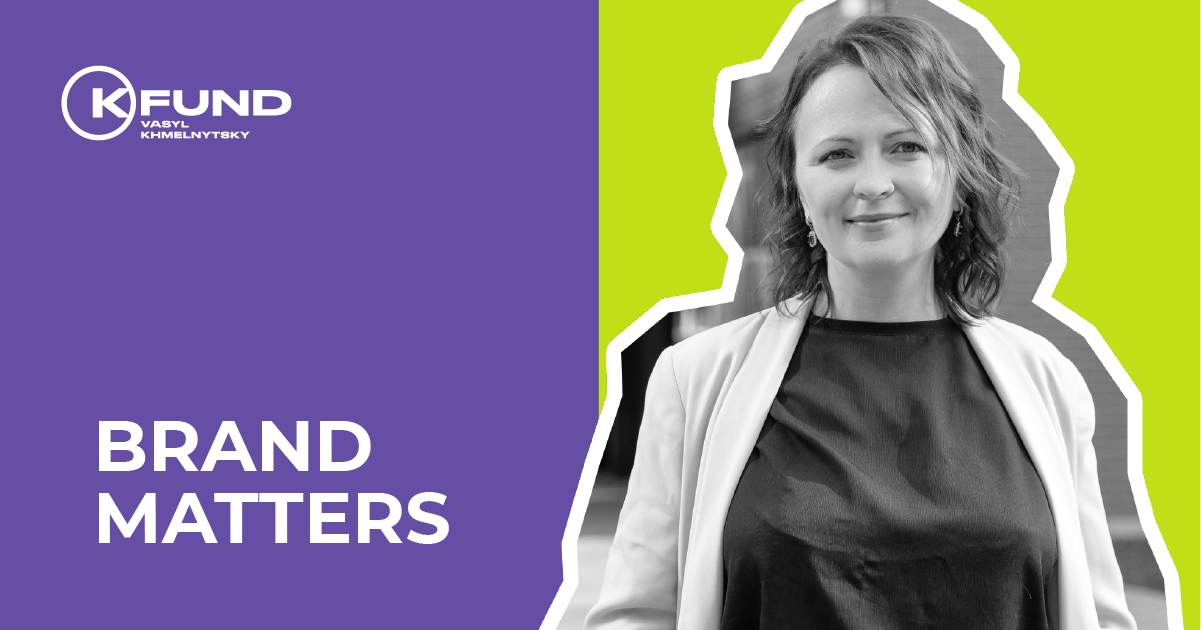 What is a brand and why does it matter?
A brand is an image, name of a person, goods, services, phenomena in the perception of consumers. And naming is the process of creating a brand name. "In the process of naming, it is important to make sure that the brand name is simple, and also memorable. There are many cases when an unfortunate name became the reason for business failures and negative perception of products," writes the president of the Vasily Khmelnitsky Foundation K.FUND, head of the School of Small and Medium-Sized Businesses Lidiya Pashchuk in her book "Ukrainian dream. I'm a businessman! ".
There are several secrets to building a successful brand, she said. Even with small or almost zero budgets, they will help you achieve success in the promotion and sale of products.
Entrepreneurs are often focused on the quality, properties of their final product, on finding customers and completely forget about the importance and uniqueness of the brand. Think about what makes your product unique, why the consumer should choose it and what this choice will give him. The brand helps to form the value of the product in the perception of the consumer, loyalty, in the willingness to buy products from this brand, unlike others. To do this, "understand" your brand – what messages and key values it seeks to convey.
2.

Formulate unique selling proposition (USP)
This technique can be quite effective. USP makes it possible to stand out among other goods and services, to stand out among competitors, to win the favor of customers, to convey its value to the target audience. There are several questions that need to be answered to formulate USP:
Who is your product for? Who is the target audience?
What is your consumer looking for? Why does he need your product or service? What are the needs of your consumer? What is his problem, the "pain point"? Are consumers willing to pay to solve this problem?
What characteristics, properties of your product / service satisfy the need, solve the consumer's problem?
Why should the consumer buy your products? How are you different from the competition?
Once you have formulated the USP, understand that it needs to be communicated to the audience – via the Internet, in real life, live communication, in the process of product delivery, and so on.
3.

The importance of personification
Consumers need to remember you. Think about how you can make the packaging or delivery of products to the consumer personalized. Think of packaging, loyalty cards, postcards, small gifts.
4.

Social media and the Internet
Today in Ukraine more than half of users use mobile devices to search for information. If you have a website and it does not have a mobile version, then most likely your customer will get a negative experience from online communication with your resources. So make sure your site is working properly. Identify the social media you will use to promote your products. The main ones are: Facebook, Instagram, YouTube, LinkedIn, SnapChat, TikTok.
5.

Communicate in the real world
It is very expedient to communicate live with consumers. Make an exhibition of your works, meet with clients, develop a loyalty system. Do not forget about communication in the industry, meet with your colleagues. "It can create opportunities for partnership and development for you. Hold meetings, social responsibility events and joint business trips. Develop! ", – sums up Lydia Pashchuk.