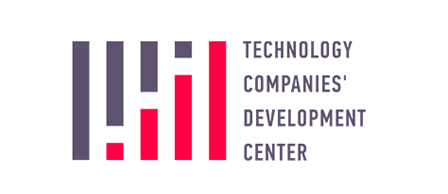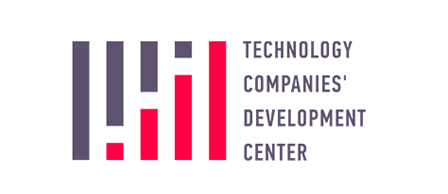 The Technology Companies' Development Center TCDC
The Technology Companies' Development Center (TCDC) is a joint project of Vasyl Khmelnytsky's K.Fund and IT company ΒlackBox Capital, which is designed to support product development hi-tech companies. Comprehensive infrastructure solutions, which have specifically been created for facilitating the growth of business have been developed for small- and medium-sized IT and technology projects.
The package of solutions for TCDC residents includes:
Kyiv-based office space with furniture and equipment for rent at a rate of $5/m2;

Up to 70% of reimbursement of costs of training programs;

Support in the field of strategic management, the search for new partners;

Consultations on how to enter foreign markets and raise investment and assistance from donors.
«We would like to help talented young people to develop themselves. High technology is created by people, our task is to create necessary conditions for their development — the environment and knowledge. This initiative may accelerate the development of the IT industry and the country as a whole»
Founder of K.Fund Vasyl Khmelnytsky
The main objective of the project is to promote the creation of high-performing product development technology companies on the Ukrainian market, as most IT companies in Ukraine currently work, utilizing an outsourcing model to service foreign customers. The TCDC is planned to broaden Ukrainian entrepreneurs' opportunities, boost their competitiveness, and facilitate the growth and development of technology companies in Ukraine.
The launch of the TCDC model in Ukraine enhances the likelihood that product developing technology companies will appear here. Our success is the growth of residents' business by at least 30% per year"
 Partner of BlackBox Capital Yevhen Sarantsov
TCDC is located in a a free-standing building (area is about 3500 m2) at the address: Kyiv, Sim'i Khokhlovykh St, 8.
K.Fund introduces infrastructure and education solutions into the project. BlackBox Capital is in charge of management in the technology sector. The TCDC will be operated by a managing company, an advisory board, the Juscutum law firm, inter-corporate IT university BIONIC University, two high-tech laboratories: VR Lab (Crytek) and Smart City lab.
Kyiv-Mohyla Business School (kmbs) will be the center's special educational partner, which has already developed a training program Be Tech. Client Focus Strategy.
To become a TCDC resident, please fill in a form and take kmbs' respective training course. K.Fund will refund 70% of the tuition fees.