Lean Global Network starts in Ukraine
13 March, 2017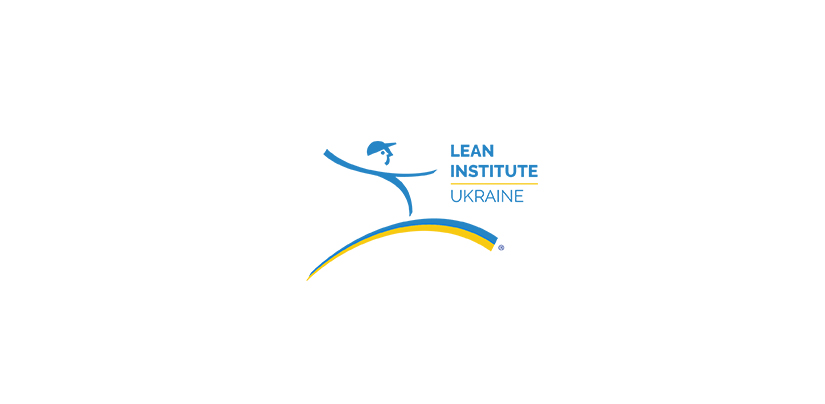 Lean Institute Ukraine is established with the purpose to enhance innovative capacities and competitiveness of Ukrainian companies through the implementation of lean methodology.
KYIV, March 13, 2017. — Lean Institute Ukraine (LIU) was founded with willing support of Vasyl Khmelnytsky's K.Fund. The Institute's activity will be focused on promoting the knowledge of lean approach as one of the cutting edge methodologies that improve enterprises' performance and optimize resources consumption. LIU is a member of Lean Global Network, which comprises 21 educational and research organizations and dozens of co-learning partners around the globe.
The President of Lean Institute Ukraine is the project initiator Serhii Komberianov. Serhii has considerable experience in the field as an independent lean consultant in Ukraine during the last five years.
The main idea behind the lean approach is creating the highest consumption value at minimal cost all kinds of resources, including time, energy, and effort. Lean philosophy is derived mostly from the Toyota company, which grew to the world's largest automaker with the help of lean manufacturing.
The lean approach to work means that all the workers are engaged in daily continuous improvement of the operating processes, identifying and eliminating waste. This approach turns problems into opportunities for development, helps workers to grow, and aids the organization's leadership in its market.
«Today, lean has become one of the best world practices to raise the organization's efficiency, no matter what the sector or the size of the organization is. We believe that deeper understanding and use of lean thinking is a vital, effective strategy to help Ukrainian companies to go through serious transformation, to raise their competitiveness on local and international markets, and thus, to contribute into social and economic development of the country» — Serhii Komberianov said.
Lean Institute Ukraine will help spreading lean thinking and practice in Ukraine through publishing books, organizing summits, leading trainings and workshops. You can find the announcements of its events and books at lean.org.ua, as well as on the K.Fund site and on social networks.
Reference
K.Fund was founded by Ukrainian entrepreneur Vasyl Khmelnytsky in 2015 to support education and economics projects. K.Fund's mission is to provide keys for development and self-fulfillment, open opportunities for new knowledge and skills, and give assistance to finds and ensure their promotion to a new level.
The social initiatives supported by Vasyl Khmelnytsky's K.Fund include the Kyiv International Economic Forum (KIEF); the Bila Tserkva 2025 modern model for regional development; the Technology Companies' Development Center (TCDC); a unique educational IT factory UNIT Factory; projects of the Osvitoria Social Organization: a modern secondary school, Novopecherska School, in Kyiv and iLearn online platform for orphans and children from low-income families; the first inter-corporate IT university, BIONIC University; Khmelnytsky's Library publishing project; Lean Institute Ukraine.