Leader thinking (test)
8 December, 2021 News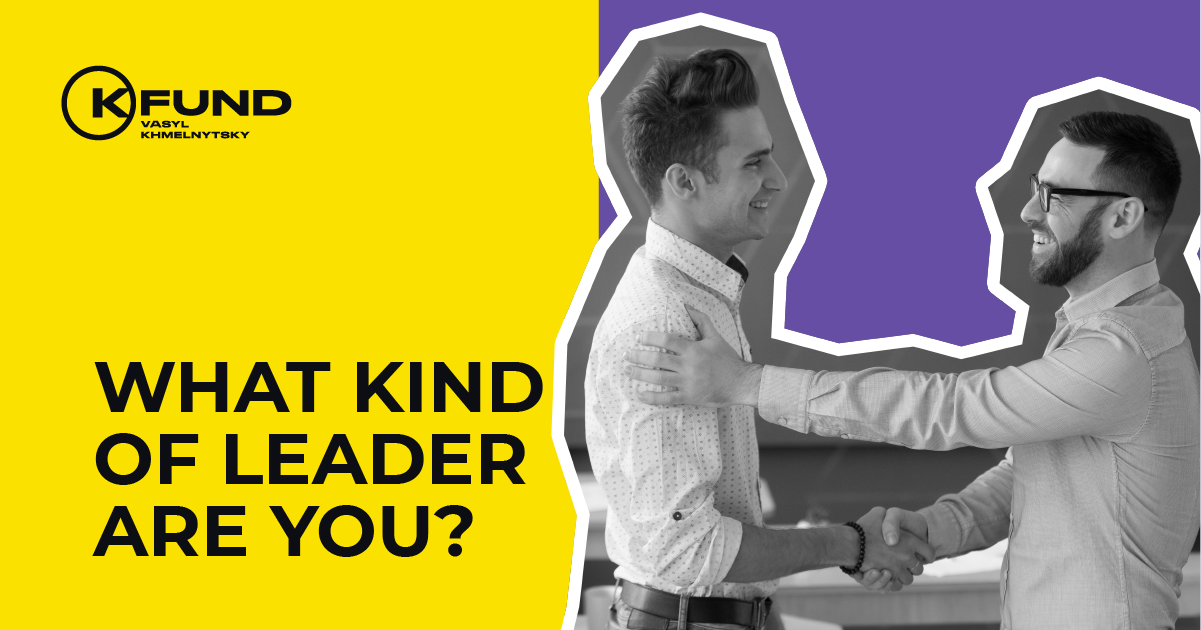 There are three paths to successful leadership. This is the conclusion reached by Sally Blount, Fortune 500 board member and former dean of the Kellogg School of Management, and Paul Lanewand, director of PwC Strategy and author of Strategy That Works: How Successful Companies Bridging the Gap Between Strategy and Implementation. In their HBR post, they shared their vision of how to identify your potential and develop the necessary skills.
So which leader are you? Look at the statement in three blocks. If you agree, put yourself "1".
Block 1
You see from childhood how you can improve the organization of a particular process. You instinctively rethink systems, processes, and reporting structures.
When an opportunity arises to change something in the system, you create something new, and do not copy what works from competitors.
You bring in experts to create new ways of working that improve business results
Block 2
You form relationships with a diverse group of employees both inside and outside the office.
You can easily gain the trust of customers, partners, suppliers or good friends.
You introduce people to each other, which allows them to create common projects.
Block 3
You strive for a goal. Any project starts with the words "What do we want to achieve and why?".
The mission of the project / business is of great importance.
You may be interested in any ideas: from solving global social problems to finding new solutions in specific areas, such as highly effective medical technologies.
If you scored the highest score in Block 1, then you are an organizational architect.
Such leaders can design how the organization works. These people are capable of rethinking markets, attracting strong players in a variety of business roles, and giving these people the direction, resources, and freedom they need to pursue challenging goals.
What to do about it? If this is your potential path, then you have a "fixator" mindset. So watch the leaders around you who have the same skills. See how they manage people, how they navigate and improve the efficiency of operations in their organization.
In team management, your goal is to learn how to motivate people with different skills not only to do what they are asked to do, but also to seek deeper solutions that will bring an advantage later.
Identifying solutions, clearly explaining your ideas, coordinating your team members and encouraging them to solve problems in new ways is the essence of leadership. Convincing and motivating others to exceed expectations is the most important skill for this leader.
If you scored the most points in block 2, you are a master of relationships.
Leaders with this skill have a natural interest in other people. Every day, they have sincere conversations, asking questions of many people and listening carefully to the answers. They keep in touch with the people they think are most interesting and develop what then turns into a variety of connections.
It is important to understand that this type of leader does not just have many contacts – they are deep and depend on the personality, and not on his status.
What to do about it? For such a leader, expanding ties is key. You can take notes about interesting people you meet.
This ongoing investment will help create an incredibly strong network of contacts as you bring hundreds of people into your orbit, each of whom will answer your call, express an honest opinion or connect and one day agree to heroically work on a special project on your behalf.
If you scored the most points in block 3, then you are a passionate gambler.
Such leaders believe that achieving something meaningful is what matters, and they use that belief to motivate others. They are often deep experts in a specific field and bring tremendous business knowledge and strategic thinking to a specific topic. These people, because of their passion for the goal, risk more often than other leaders, but also more often than others create something completely new.
What to do about it? Such leaders are inspired by successful entrepreneurial stories. Notice how they formulate problems and tell their stories. Take some of the communication patterns into service. Identify people on your team who value this goal as much as you do. They will become a strong support on the path.