K.Fund and BlackBox Capital are reshaping the Technology Companies' Development Center (TCDC)
14 August, 2017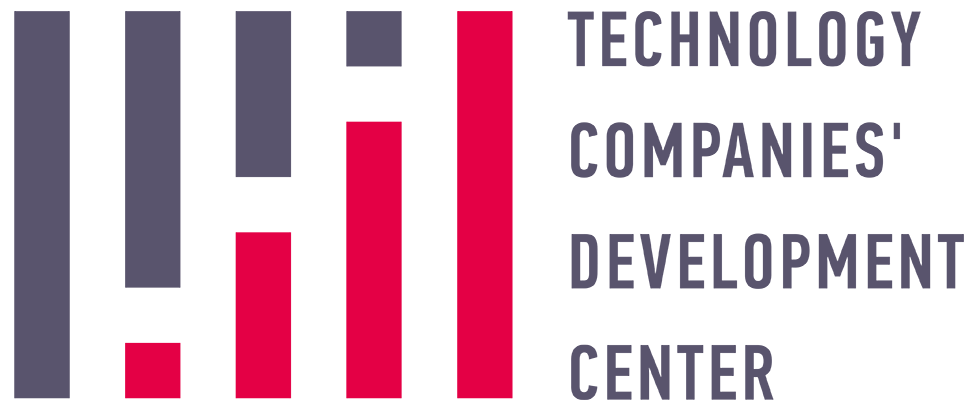 The aims of the project have been met. Further support of its residents will be included in the UNIT.City innovation park strategy
Kyiv, August 14, 2017. Vasyl Khmelnytsky's K.Fund and ΒlackBox Capital announce the successful conclusion in the Technology Companies' Development Center (TCDC) project that was created in Kyiv 1 year ago to support small- and medium-sized hi-tech development teams working at the site of UNIT.City innovation park.
«Seed accelerators eventually come to an end. At this stage our role is fulfilled. We proudly announce that all our friends, colleagues and residents are now graduates of the Technology Companies' Development Center. We have demonstrated that there are strong product-generating teams in Ukraine. Owing to the multitude of talented people working at TCDC today, our initiative has become the platform of power for technology companies in the country,» – Yevhen Sarantsov, BlackBox Capital's partner said.
Within the project, TCDC residents have at their disposal the multi-scale infrastructure solutions that were elaborated to stimulate the growth of technology businesses. Particularly, modern-design offices with furniture and communications in Ukrainian capital for rent at lower prices; reimbursement of educational programs fees; the search for new partners; consulting in entering international markets; attracting investment and donor assistance.
«I am thankful to Yevhen and his team for their contribution in the innovation park project at its initial – most complicated – stage of existence. TCDC has become one of the key parts of UNIT.City, and the point of growth for technology companies. We will fulfill all our obligations to the residents. Stimulation and support of their activity will continue in the framework of UNIT.City innovation park», – Ukrainian entrepreneur and K.Fund founder Vasyl Khmelnytsky commented.
Additional information
TCDC is a project born in collaboration between Yevhen Sarantsov, the founder of BlackBox Capital, and Vasyl Khmelnytsky's K.Fund. Kyiv-Mohyla Business School and Hi-Tech Office are among the project's partners. The office of TCDC is located in the UNIT City innovation park (8, Simyi Khokhlovykh Str., Kyiv). As of August 2017, the TCDC embraces over 25 product-generating companies working on their projects, an incubator and two laboratories.
K.Fund was founded by Ukrainian entrepreneur Vasyl Khmelnytsky in 2015 to support projects in education and economics. K.Fund's mission is to provide keys for development and self-fulfillment, opening the opportunities to obtain new knowledge and skills, and giving assistance to finds and ensuring their promotion to a new level. K.Fund opens the way to dreams -> kfund.ua
Vasyl Khmelnytsky is Ukrainian entrepreneur and philantropist. He makes investment projects to support different business initiatives, preferring cooperation and shared management. The social initiatives supported by Khmelnytsky include the Kyiv International Economic Forum (KIEF); contemporary regional development model of "Bila Tserkva – 2025"; Technology Companies' Development Center (TCDC); unique educational IT factory UNIT Factory; projects by the Osvitoria Social Organization, particularly a modern secondary school Novopecherska School in Kyiv and iLearn online platform for orphans and children from low-income families; BIONIC University – the first inter-corporate IT university  in Ukraine, K.Fund Books publishing project, Lean Institute Ukraine (LIU) etc. For further details, click here.
BlackBox Capital has been creating new business models in the segment of IT and digital business communications together with Ukrainian companies since 2014. Its founder, Yevhen Sarantsov, believes that successful technological innovations have to be born in the heart of a large corporation, while solving an existing internal problem. If a problem can be solved in real-life environment, then the solution has a great potential for success. The model of creating BlackBox Capital's successful innovative products is the result of routine interaction between corporations and small-sized innovative businesses.
Yevhen Sarantsov is co-founder of tradehub.ua and blackbox.ua. He is a graduate of MBF program and an invited speaker at kmbs' School of Global Markets. Creator of  zakupki-online.com, Ukrainian online trading platform. For 18 months the turnover of zakupki-online.com was estimated at over UAH 50 million monthly. It became part of zakupki.prom.ua online trading platform since May 2015. For over 5 years Yevhen Sarantsov has been creating, marketing and developing the national brands of "Khlibnyi dar" and "Istynna". His experience includes the development of go-to-market strategies and the launch of brand-new products, as well as comprehensive strategies for companies' development and reorganization under conditions of constantly changing environments. He is a mentor and expert in business incubators such as 1991, EGap.