"It is necessary to give not a fish, but a fishing rod," Lidia Pashchuk, president of K.Fund
28 October, 2020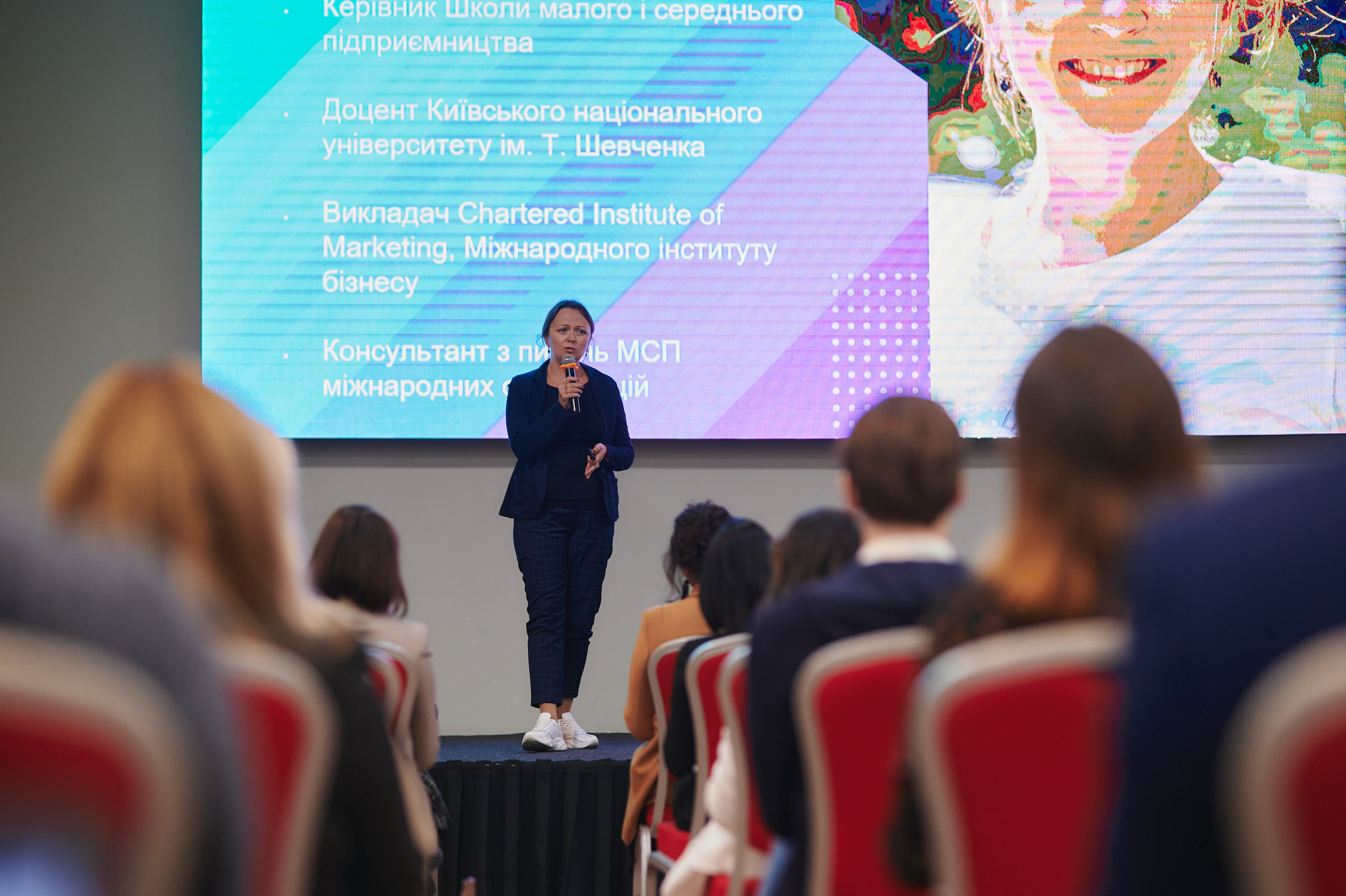 On October 17, 2020, was held the all-Ukrainian meetup "Mentoring as a trend, organized by Code Club Ukraine. The speaker of the event was the president of the K.Fund foundation Lidia Pashchuk, who spoke about mentoring in her life and shared its principles in the work of the foundation.
The modern generation does not need a teacher, but first of all a friend and a mentor. This is part of K.Fund's philosophy. The mission of the foundation reflects its mentoring position because the founder of our organization Vasyl Khmelnytsky is a mentor himself. The whole ecosystem aims to share knowledge, skills, experience and tools.

As a certified lecturer at the Chartered Institute of Marketing and an associate professor at the Taras Shevchenko National University of Kyiv, I treat teaching as professional patriotism. This is proved by another of our projects — SME School. During the 4 years of its existence, we have launched 41 schools in Ukraine and released more than 1,000 participants who help each other and collaborate. There are cases when older entrepreneurs hire younger ones or start building partnerships.

To study at the SME School, we specifically enrol in one of the different levels of experience of entrepreneurs. There were people in the group, for example, who have a sewing machine and sew two or three items a day, and those who have their own clothing brand. Thus, the group began a very high-quality dynamic of mentoring and cooperation, which immediately began to yield results.

Mentoring is a pleasure for me. Understanding that I am doing something right, joining change and bringing value.

This year we launched a pilot project from K.Fund — teaching high school students entrepreneurship and information technology. Teachers are happy to join, and older students become mentors of younger ones.

How to hire a mentor? Sell ​​the idea of ​​mentoring. The worst thing that will happen is that you will be denied or ignored. The worst thing that won't happen is you will lose the opportunity.