International hackathons of European Design Upgrade participants
27 August, 2020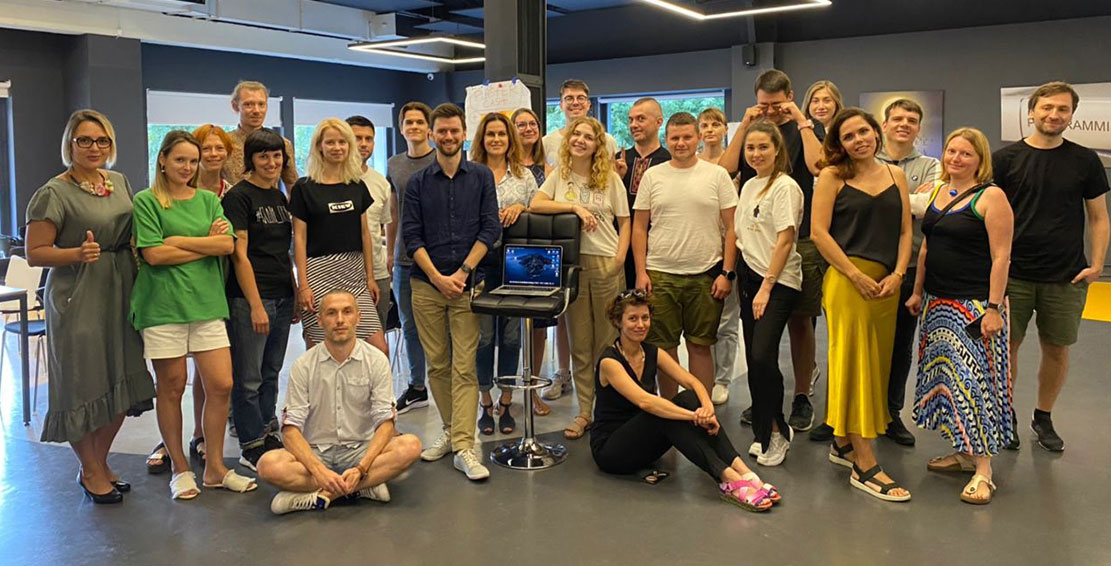 On August 17 and 19, 2020, the first hackathons for Ukrainian projects, which are preparing to take part in the international stage of the Ultrahack Hackathon from August 28 to 30, 2020, took place in the UNIT.City innovation park. For two days, EDU designers, artists and technologists, together with the startups of the Sector X acceleration hub, worked intensively under the leadership of its director of partnerships, Galina Paliychuk.
With the support of mentors, they refined ideas, updated and formulated challenges, and assessed the social aspects of the initiatives. Involved startups helped teams find weaknesses in their business models and advised how to eliminate them. As a result, participants identified the impact of projects on Sustainable Development Goals and prepared a pitch (short presentation) in English for the international stage of EDU hackathons.
The mentors of the Ukrainian groups were experts with unique competencies in the field of design, architecture and project development — Daria Tsapenko, Katerina Sokolova, Valery Kuznetsov, Olena Rantsevich, Olga Bogdanova, Olena Oranska, Marina Chernysh and Igor Komendo.
In total, 9 projects take part in the international hackathon Ultrahack Hackathon from Ukraine: Water Nano Retention, Art Mutation, Hyper Design 2020, Diy Display Toolbox, The Maker's Guide: Game Of Projects, Plaster Cast, Seria Make Panelka Great Again, Changeable cover for amputees, Pink Glasses, which are already presented on this platform.