"In 2021, entrepreneurs should get used to and be ready for constant changes, develop and be able to adapt," — Lyiia Paschuk, President of K.Fund
19 February, 2021 News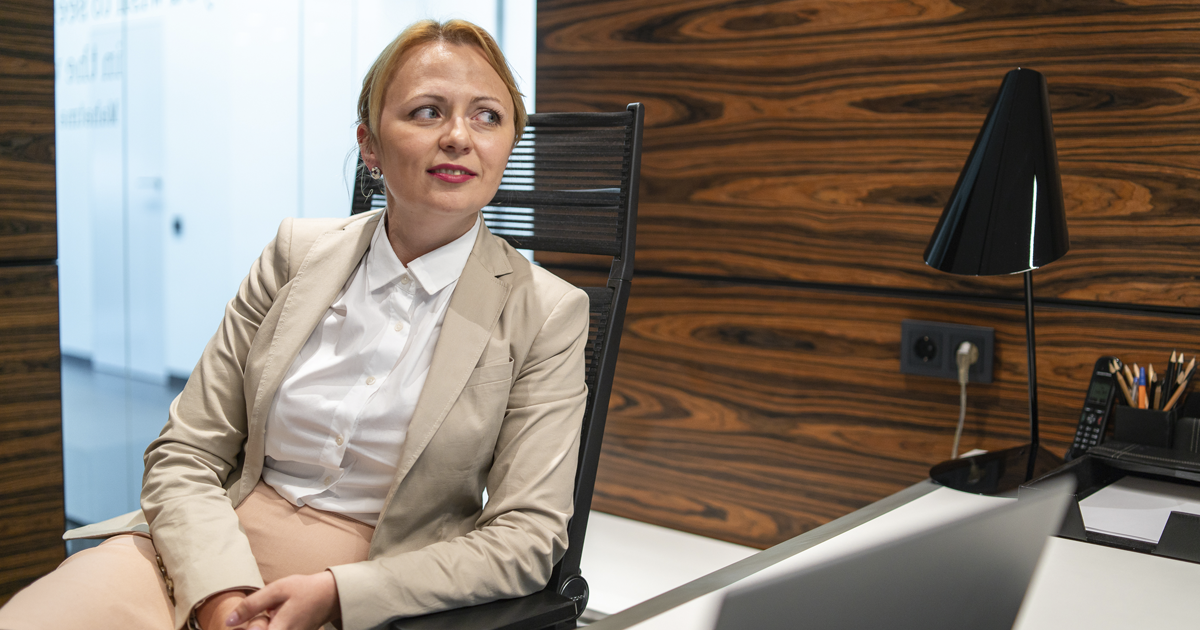 On February 16, the UNIT.City Kharkiv innovation park hosted a discussion panel "2021: Enterprise Opportunities in the Modern World". The moderator and one of the speakers of the event was the President of the Vasily Khmelnytskyi Foundation K.Fund, the head of the Small and Medium Entrepreneurship School Lydia Paschuk. She described how the approach to doing business in the post-quarantine world is changing.
1.

The VUCA world is now a reality
Now is the real era of VUCA. This means not only volatility, uncertainty, complexity, the ambiguity of phenomena, but also has a somewhat broader interpretation in 2021. Today's reality is vibrant, unreal, crazy, astounding. The world is changing so quickly that sometimes you want to pinch yourself to make sure all this is really happening.
The term "unpredictable economy" appeared. Today, creativity has become the main driver of development, the consumer is the main evaluator of our actions, and its attraction and retention are the primary tasks of entrepreneurs and brands. Therefore, you need to constantly surprise customers, make them admire us, and recommend, in a word, to work magic.
2.

Turbulent times create new opportunities for new businesses, as evidenced by research from leading consulting companies such as McKinsey & Company and Boston Consulting Group
Based on the results of the research:
92% of corporations do not achieve their long-term goals;
60% of CEOs recognize the threat from garage businesses;
65% of brands are in stagnation.
Moreover, more than 80% of companies on the Fortune 500 list went missing after 1960. This is indicative of new disruptive opportunities for new companies. In addition, from year to year, people's lifespan is increasing, while the lifespan of brands is decreasing.
3.

2020 made it possible to understand the importance of such trends:
Change and readjustment of business operations of the company: you need to find "bottlenecks" and eliminate them;
Digitalization: e-commerce is gaining momentum. In 2019, the US market forecasts that 24% of businesses will go to e-commerce in 2020. In reality, at the end of 2020, this figure was 38%. Now the growth of sales on the Internet is observed all over the world. In Ukraine, customers began to trust more online stores. In addition, consumers aged 50-55 have mastered online banking, they are no longer afraid of this process. But according to McKinsey & Company, only 60% of companies were ready for digital growth;
Partnership matters: they say, "friends are known in trouble", so now, more than ever, it is important with who you build a business with.
4.

What exactly an entrepreneur in 2021 should be the focused at
Business processes. We analyze, set up, and understand which ones need to be abandoned, which ones to optimize, improve, and which ones to add;
Working with the client. The consumer votes for us — with their time, money, attention. Get them to become your brand advocate. Today, the generation gap is impressive, as are their expectations and interests and the communication channels they use;
Staff. Personnel is everything, without people no business will work;
Finance. How to make money, get investments, financing and how to effectively manage financial resources;
Partnership. Those with whom we build business must be reliable;
Development. The entrepreneur is the engine of the company's development, therefore the development of an entrepreneur, obtaining modern knowledge and skills is extremely important. The need to develop the emotional intelligence of an entrepreneur is acquiring special, exceptional relevance. In the days of VUCA, the ability and ability to adequately perceive force majeure, timely, flexible, and successfully respond to them comes to the fore.
The Foundation project Small and Medium Entrepreneurship School creates opportunities for obtaining high-quality modern knowledge and effective skills of entrepreneurs. This is proved by the experience of more than 1000 graduates from 15 cities of Ukraine. In particular, in Kharkiv, more than 120 entrepreneurs were trained, formed a model for the development of their own business, and received new knowledge and skills.