How to increase productivity?
15 December, 2021 News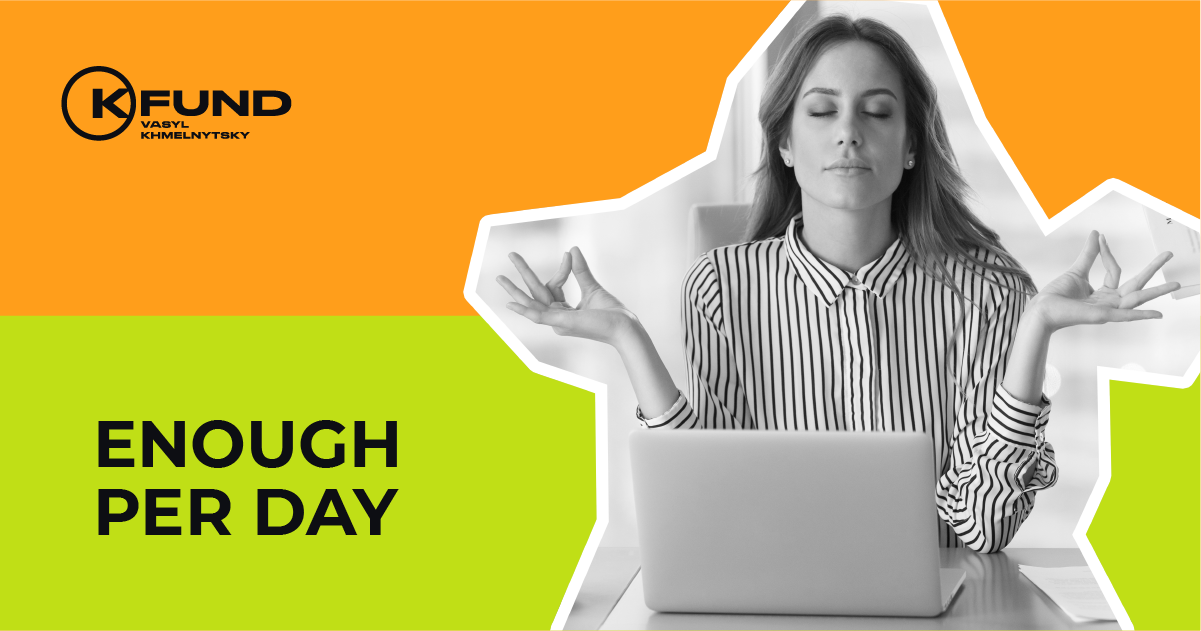 Working 14 hours a day is a bad option.
Working 14 hours a day is not only harmful to health and psyche, but can lead to negative results. "Once a certain point is reached, increasing effort does not lead to better results. "Excessive effort only ruins everything", says communications specialist and business coach Greg McKeown. His book "Essentialism" became a New York Times bestseller in 2014. In 2021, a sequel was released called "Effortless. Let the main thing become easier."
Have you noticed that at the peak of productivity you work easily, without much difficulty? Act without hesitation. Take actions without trying to do them. You are in your space, in the flow, in your best shape. This is the best way to do what really matters.
The bottom line is to achieve meaningful things with less, not more, effort. Achieve your goals with a high level of concentration, rather than extra effort. This is the meaning of effortless action.
How can this be achieved? Greg McKeown suggests paying attention to several points.
To be ready
Is the project difficult, almost impossible to finish? Perhaps the point is that the end goal is blurry. It is necessary to outline the final result. Without clear goals, you can't finish the job. You can work on a project for a long time, constantly refining something, or you can leave it. But in order for an important project to be ready, it is necessary to clearly define what kind of this readiness should have.
Constant edits are too expensive
Sometimes important projects get stuck for a long time because they are constantly being revised. "One day my editor received an interesting book from an agent. She read it. The next day, a new version arrived by email; the letter said: "The authors have made several corrections." She read the new version, which was not much different from the previous one. Two more days later, she received another version, which for some reason turned out to be less verified than the first. "The author couldn't stop making edits," recalls Greg McKeown .
You write a book, prepare a presentation for clients, build a ship or do something else, edits can improve the situation – but only in the beginning.
After a certain moment has come, the law of descending returns begins to operate, and the effort spent no longer justifies the improvement. McKeown defines readiness at the moment when the result of additional effort begins to wane. Keep a clear final picture in mind to avoid diminishing returns on your investment of time and effort. When this result is achieved, you should stop.
One minute to clarity
When it's time for an important project, take 60 seconds, close your eyes, and visualize what happens when you can cross it off your to-do list. For example: "I answered all the client's questions and double-checked the data." It only takes one minute to understand what the case looks like. A clear understanding of the outcome is the best way to focus. All your resources are directed towards making it a reality.
Here are examples of blurry goals versus how the goal should be presented:
Weight Loss / I see 80 on the scale.
Walk more / See 10 thousand steps on the smartwatch screen for fourteen days in a row.
Read more books / In the e-book opposite the novel "War and Peace" the mark is "read".
Submit a big talk / Print twelve pages of examples and topical advice to get the client to say, "Awesome!"
Launch the product / In a week, attract ten beta users and collect feedback.
End podcast episode / The podcast has been recorded and the file has been downloaded.
Enough per day list
The "enough per day" list is not a list of everything that is theoretically possible or desirable to do. All this inevitably goes beyond the available time. This is a to-do list that will mark significant progress.
Ask yourself, "If I complete all of the items on this list, will I be happy for the rest of the day? Are there any other important things to do that the thought of which will haunt me all night? "