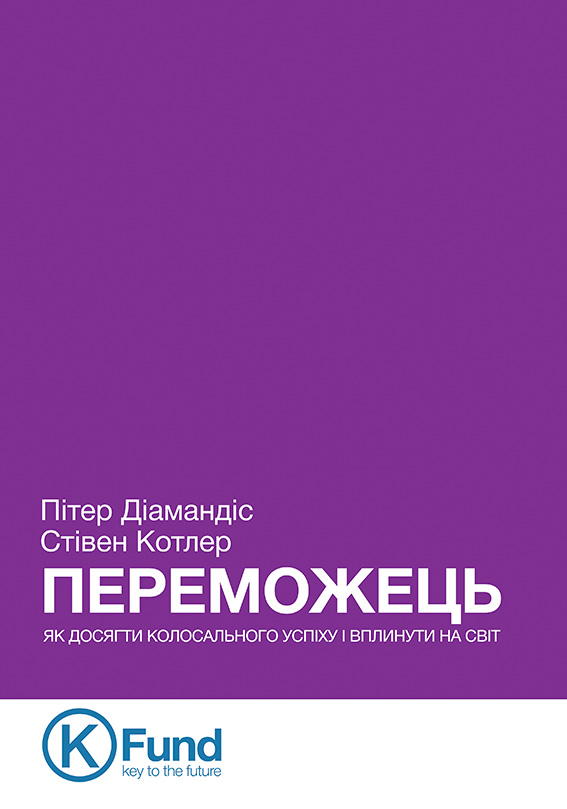 BOLD: HOW TO GO BIG, CREATE WEALTH AND IMPACT THE WORLD
Peter Diamandis, Steven Kotler
Annotations
This is a guidance on the use of exponential technologies, extraordinary thinking and tools controlled by the crowd. For those who want to succeed and change lives of billions of people for the better.
The Best Books of the Month on Amazon.com

Today, exponential technologies undermine the credibility of companies from the lists of Fortune and Forbes. They help young entrepreneurs move from 'I-have-an-idea' level to 'I-run a-multibillion-dollar-company' one much faster than ever before. The authors reveal the value of the power of 3D printing, artificial intelligence, robotics, networks and sensors, synthetic biology. Based on the experience of billionaires Larry Page, Elon Musk, Richard Branson and Jeffrey Bezos, the book offers the best tools to take advantage of the forces of the crowd.
The authors show how to create and use a stimulating competition, organize crowd funding, build communities. The book is both a manifesto and guidance. For modern exponential entrepreneur it will be a handbook about using new technologies, large-scale thinking and extraordinary impact of these new tools.
Reviews
«Bold is a visionary roadmap for people who believe they can change the world and offers invaluable advice about bringing together the partners and technologies to help them do it», — President Bill Clinton.
«Abundance showed us where our world can be in 20 years. BOLD is a roadmap for entrepreneurs to help us get there», — Eric Schmidt, Executive Chairman, Google.
«BOLD is an essential navigation tool for any proactive CEO who wants to remain relevant. History tells us that if we don't proactively change and adapt, change will be imposed on us. BOLD, spells out the implications and opportunities driven by exponential changes transforming our world», — Jim Moffatt, CEO of U.S. Deloitte Consulting, LLP.
Additional Information:

2016, К.FUND, Kyiv, format: 70х100/16, 253 p.
Translation:
Peter H. Diamandis, Steven Kotler BOLD How to Go Big, Create Wealth and Impact the World
ISBN 978-147-670-958-1 (eng) ISBN 978-966-136-319-8 (ukr)
© Scribner, a Division of Simon & Schuster, Inc., 2015
© К.FUND, Ukrainian edition, 2016