Business tour "Bila Tserkva | Industrial" from the School of SMEs
21 September, 2021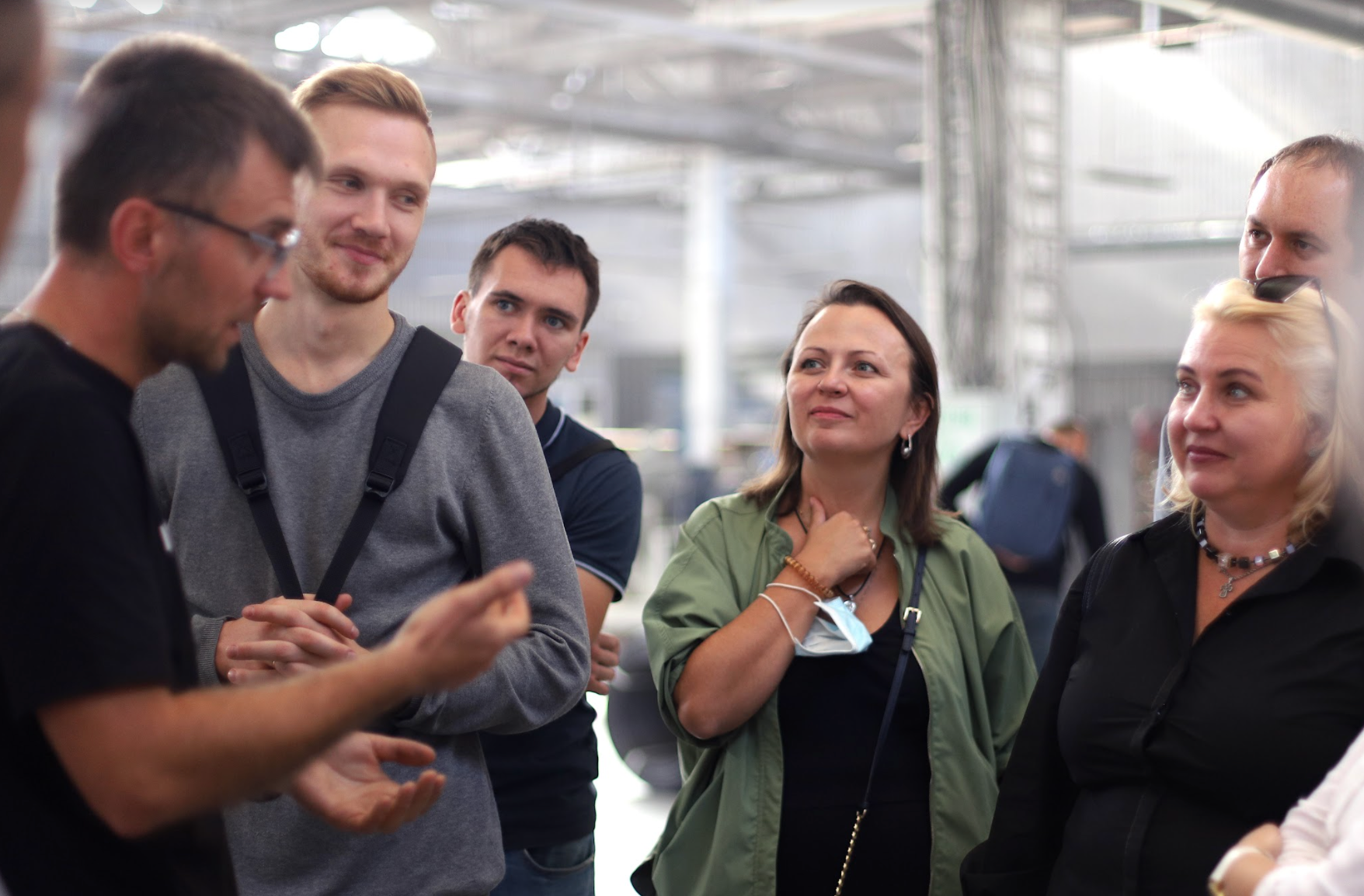 School of SMEs (K.Fund project) began to acquaint its participants with enterprises, innovative technologies and tools for organizing business in practice.
On September 16, the business tour "Bila Tserkva | Industrial" took place.
Entrepreneurs from Kiev, Kryvyi Rih, Kharkiv, Chernigiv, Zaporizhzhia and Bila Tserkva visited the most powerful companies in the city:
▪️ Pharmaceutical factory "BIOPHARMA".
▪️ Belotserkovsky factory "TRIBO".
▪️ Industrial Park "Bila Tserkva", where, in particular, Plank and Virastar factories are located.
Certified expert Alla Osokina helped to reveal the topic of lean production. The participants shared interesting cases, fuckups and stories of lean implementation in production.
Visit the SME School page and register for the next business tour. The organizers plan to improve the program and devote even more time to live communication in order to get the maximum insights.