Be «like Google»
1 September, 2021 News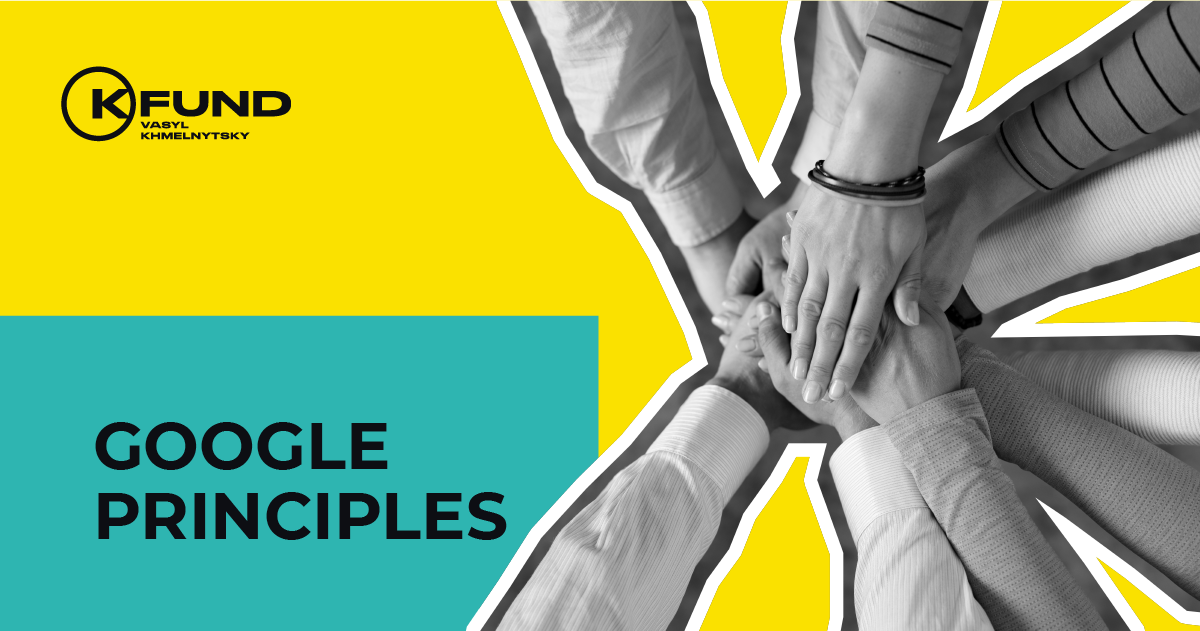 Google's five corporate principles
To be "like Google" is the cherished dream of thousands of companies around the world. Unsurprisingly, the corporation has repeatedly topped the list of the best employers.
What has helped Google maintain its status as the most coveted company over the years? This is a corporate culture with such principles
Google has a 20% rule: employees can devote a fifth of their time to any experimental projects. This makes it possible to test different ideas, new business models, and even not yet fully developed technical solutions in order to select the best options.
2.

Don't rely on intuition to find people
To make hiring people as unbiased as possible and to minimize recruiters' subjectivity, Google practices the following:
structured interviews with clear assessments of the quality of answers – they consist of behavioral questions (about past experience) and situational (regarding a hypothetical solution of work situations);
engaging third-party experts, future colleagues and potential subordinates for hiring – they can participate in interviews and ask their questions.
3.

Pay everyone their own price
At Google, salary doesn't depend on the formal title of the job, but on the performance of the person. Therefore, here employees of one department can receive remuneration, which differs several times.
4.

Be as transparent as possible
Google holds weekly general meetings with management, in which everyone can participate online or offline. And everyone can put any question to the management or suggest any idea. In addition, on the local Google network, everyone can see the quarterly goals of other employees and entire teams.
Google tries to find the best position for each employee according to their strengths and weaknesses. If a specialist works in a technical position but shows more marketing ability, he can move to the appropriate department. Google executives would rather keep talent and move it where it succeeds than lose an employee.