7 Habits of Extremely Effective People by Stephen Covey
4 October, 2021 News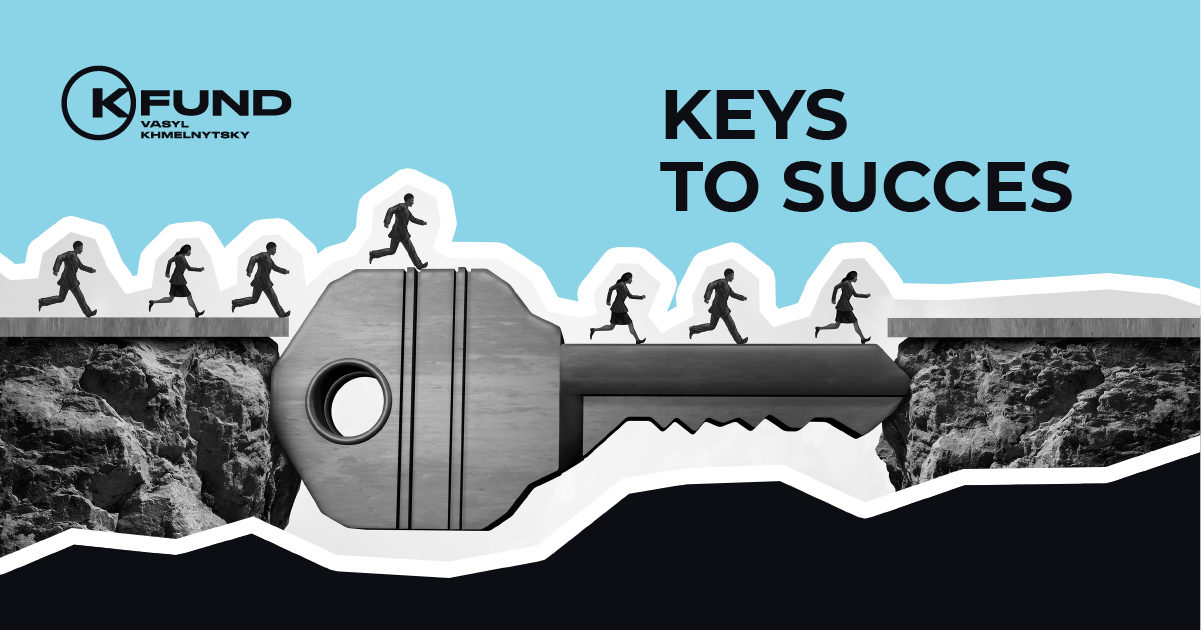 How to make success your way of life?
Popular business consultant Stephen Covey's The 7 Habits of Extremely Effective People is an international bestseller. It lasted 220 weeks on The New York Times listing and has been translated into 40 languages. It has been named the most influential business book of the past 100 years by Chief Executive magazine.
Coming from a Mormon family and being a doctor of religious studies, part-time businessman and father of nine children, Stephen Covey managed to find a practical balance between personal development and his own comfort and tell the readers about it in a clear and holistic way.
After all, there are many ways to achieve success: to work more efficiently, to develop the brain, to competently manage others, scaling the results on the way to the goal. The question is, how do you get to the finish line? Covey has a recipe for how to come to the finish line refreshed and do it at ease. No super bursts and survival races.
The 7 Habits are not about how to achieve success, but about how to make success your way of life.
The core of Covey's philosophy is that a person can always choose how to react to a given situation. Even in the most hopeless situation, in a situation of extreme lack of freedom, a person always has the freedom to act in one way or another, thereby demonstrating that a person is not a robot, not a puppet of the situation, but the creator of your own destiny.
The 7 Habits of Extremely Effective People by Stephen Covey
Taking initiative does not mean being annoying, arrogant, or aggressive. This means being aware of your responsibility to ensure that events develop in a certain way.
2.

Start with the ultimate goal
You must start with a clear awareness of your life purpose. It means understanding what you are striving for. This will give you the opportunity to better imagine where you are at a particular moment, and take each step in the right direction.
3.

Do what needs to be done first
Priority order: from "important and urgent" to "not important and not urgent".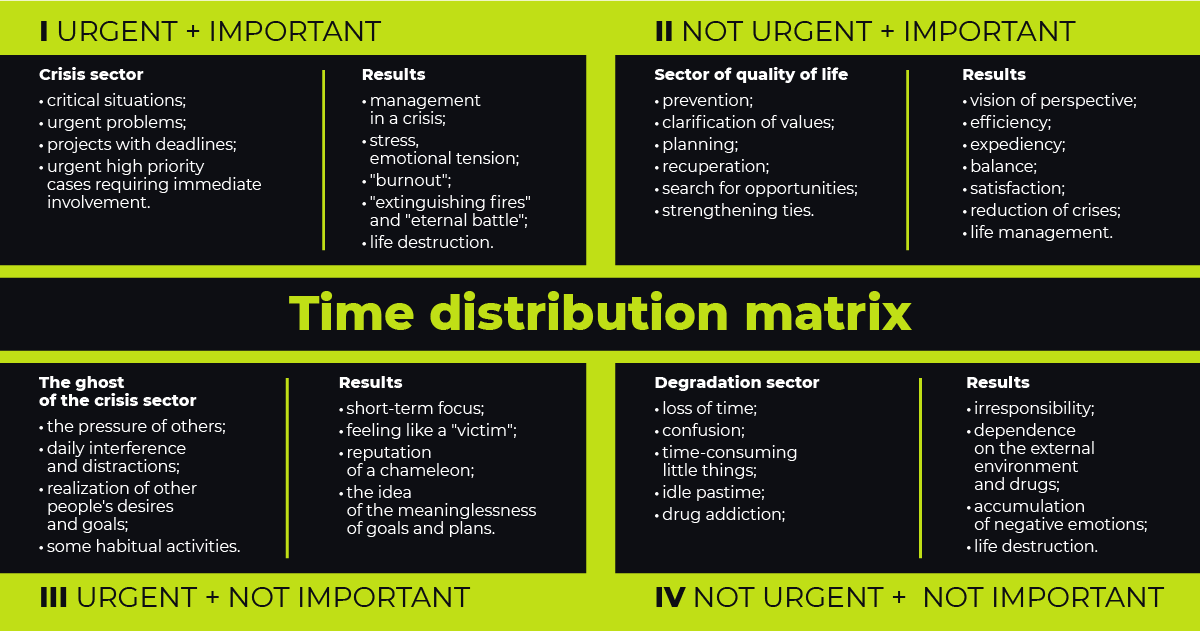 Pay attention to square II. These are the tasks to which "it never gets": the introduction of innovations, the creation of a system of processes for working with clients, the establishment of partnerships, the introduction of a training system for employees, and the like. A high-quality implementation of a task in any of square II makes a significant contribution to development, which cannot be done by any task in square I.
But what if square I is always full? Delegate.
Win-Win is a special mood of heart and mind, aimed at a constant search for mutual benefit in all interactions of people with each other. Win-Win means that all agreements and decisions are mutually beneficial and satisfy both parties.
The essence of such negotiations is to separate the person from the problem, focus on interests, not positions, develop mutually beneficial options and insist on objective criteria – external standards or principles adopted by both parties.
5.

Imagine the problem from the other person's point of view
Find out the key questions and concerns (not positions) regarding the problem.
Determine which results will provide a fully acceptable solution.
Identify new options for achieving these results.
There is one more interaction option: win-win or not get involved. Its essence is that if you cannot achieve a result in the spirit of win-win, then it is better not to get involved.
Try to hear first, and then be heard. In empathic listening, you listen with your ears, but besides – and this is much more important – you listen with your eyes and your heart, not only the meaning, but also the feelings.
6.

Achieve synergy, strive for creative, mutually beneficial interaction
The essence of synergy is to appreciate the differences between people – differences in mentality, in the emotional sphere, psychological differences. And the key to appreciating differences is realizing that all people do not see the world as it is, but as they are.
A truly effective person has enough humility and respect for others to recognize the limitations of his own perception and appreciate the richest opportunities that open up to him through interaction with the hearts and minds of others.
7.

Improve yourselves constantly
Spiritually, physically, emotionally and intellectually. It is profitable, most of all the investments that we make in our life. It is an investment in yourself.